Diary Dates
22nd July - last day of term
Welcome to West Meon
C of E Primary School
Our website will allow you to learn about our school.
It will support you in your learning as well as keep you up to date with the latest news and events.
Breakfast and After School club
The breakfast and after school club will be starting in September. If you would like a place for your child please fill in the form below by clicking the icon below and return to Mrs Winter in the office.
Privett
Yr4 enjoyed a fantastic few days staying at the centre at Privett. In spite of the weather, they had fun in the Queen Elizabeth Country park and a very enjoyable day at the Hawk Conservancy. To see more pictures and a 'Guide to Privett' click on the picture below.
Music Concert
Once again our talented musicians put on a fantastic concert. For more pictures click here.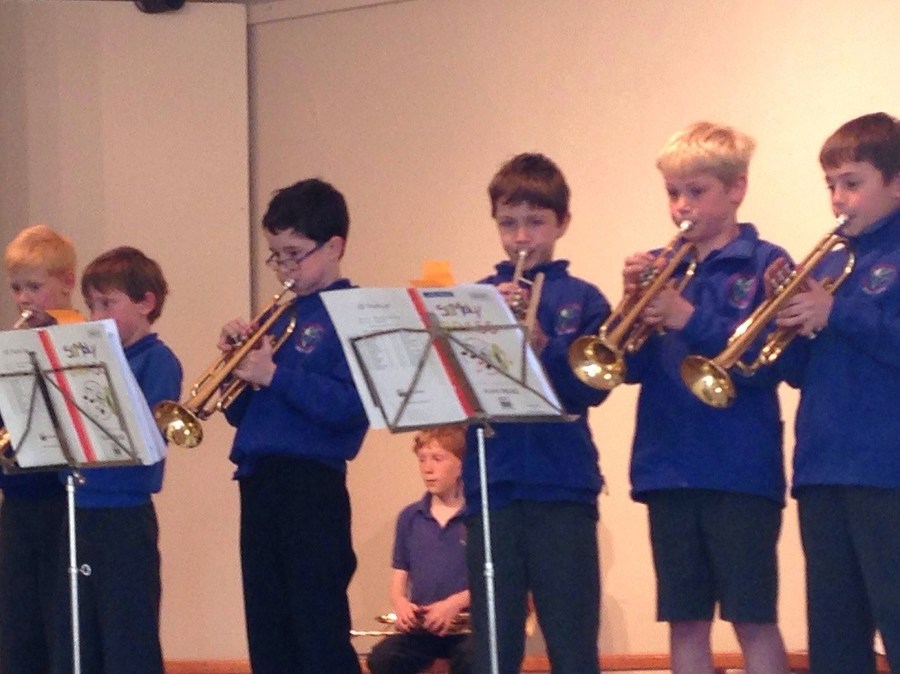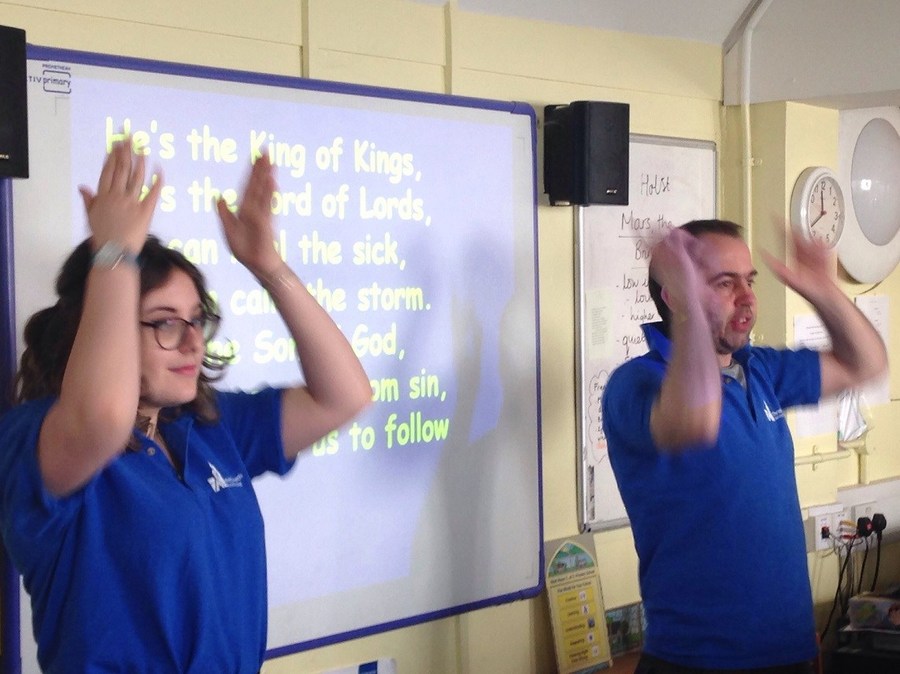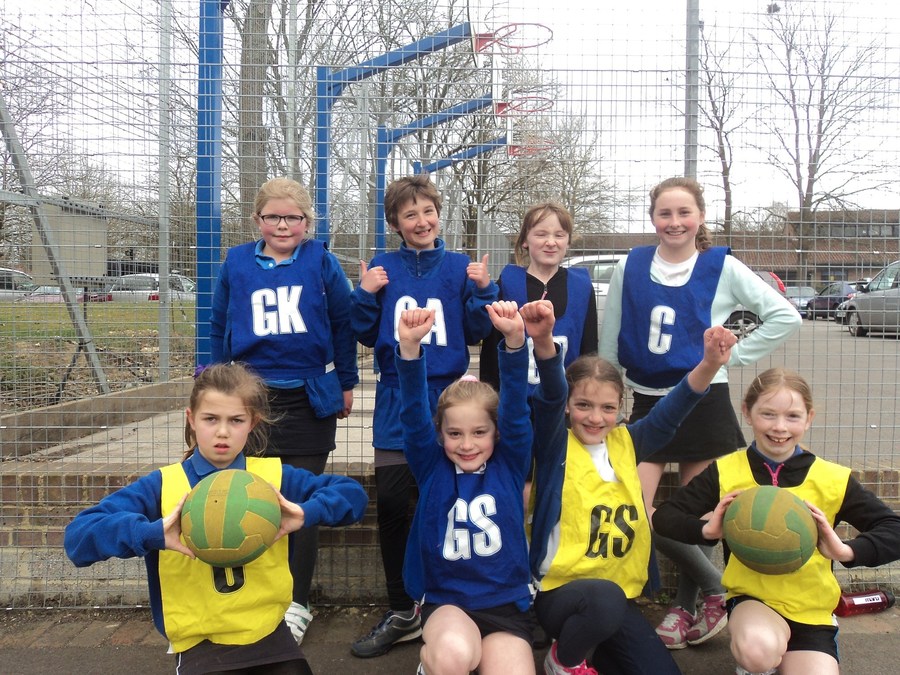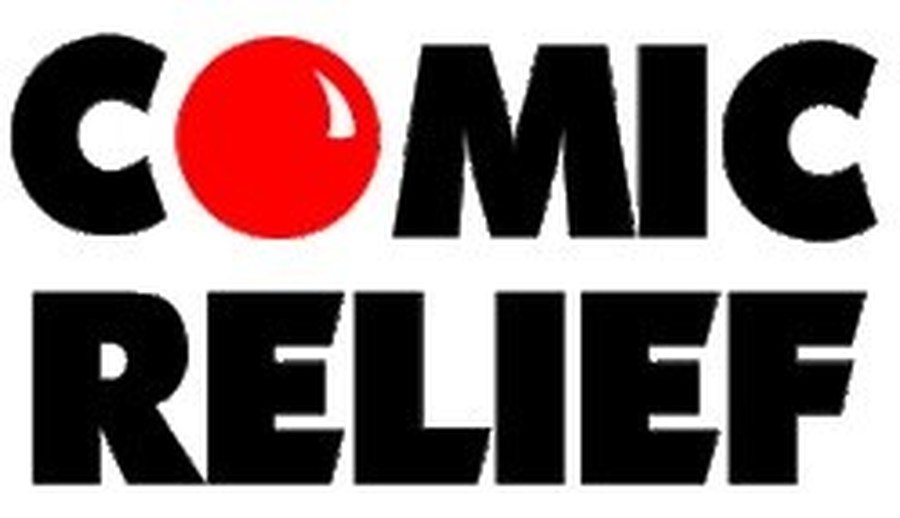 13th March 2015
A huge Thank- you to everyone who, dressed in red, helped lay the money trail, baked, sold and bought cakes, watched cartoons. The children had a lot of fun and we raised a massive £206.12. Well done to the school council for organising such a fantastic event! Click here to see some more pictures.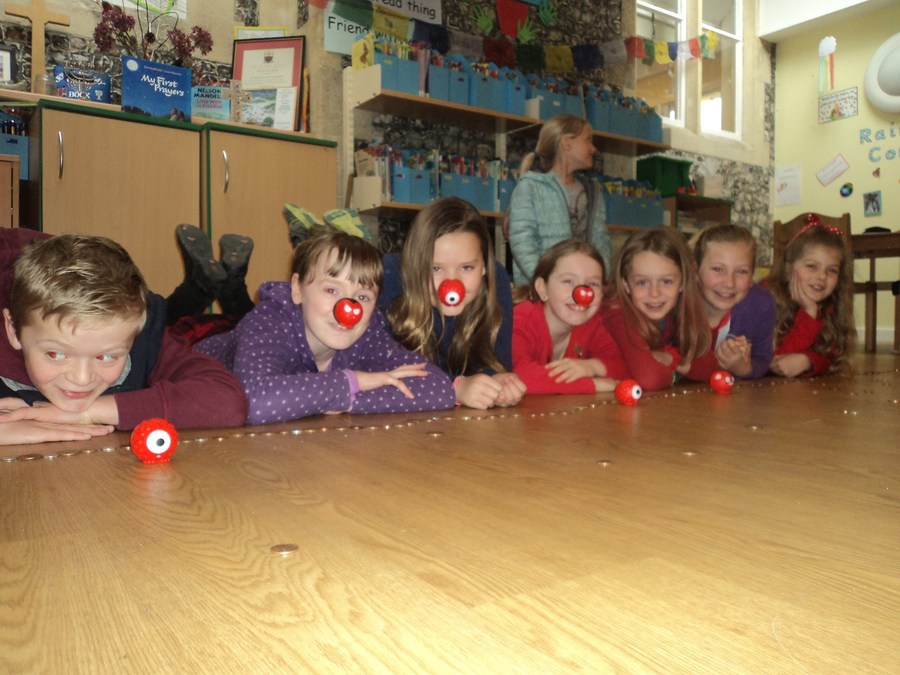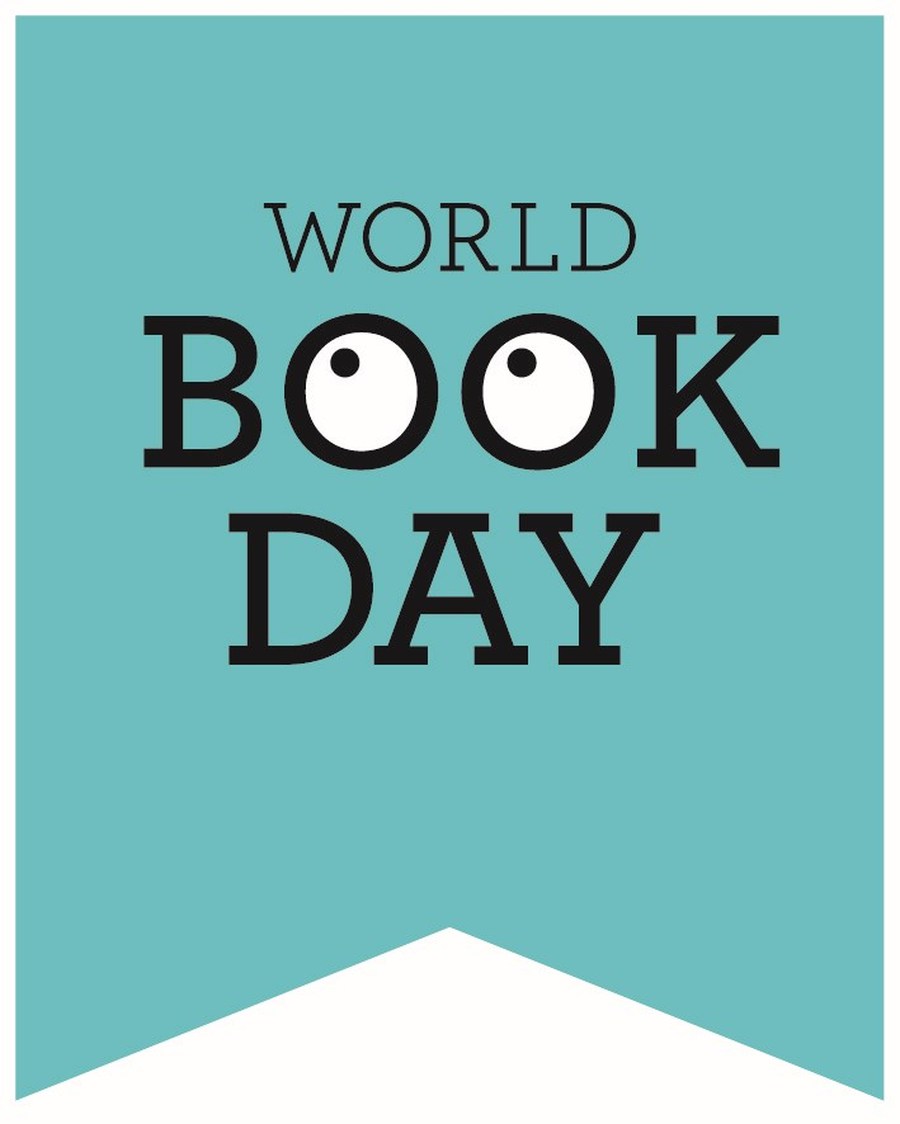 Favourite Book Characters
To mark Wold Book Day, Class 2 made clay models of their favourite character from a book. Here is the rabbit from Guess how much I love you? made by Cecily. Click here to see more pictures.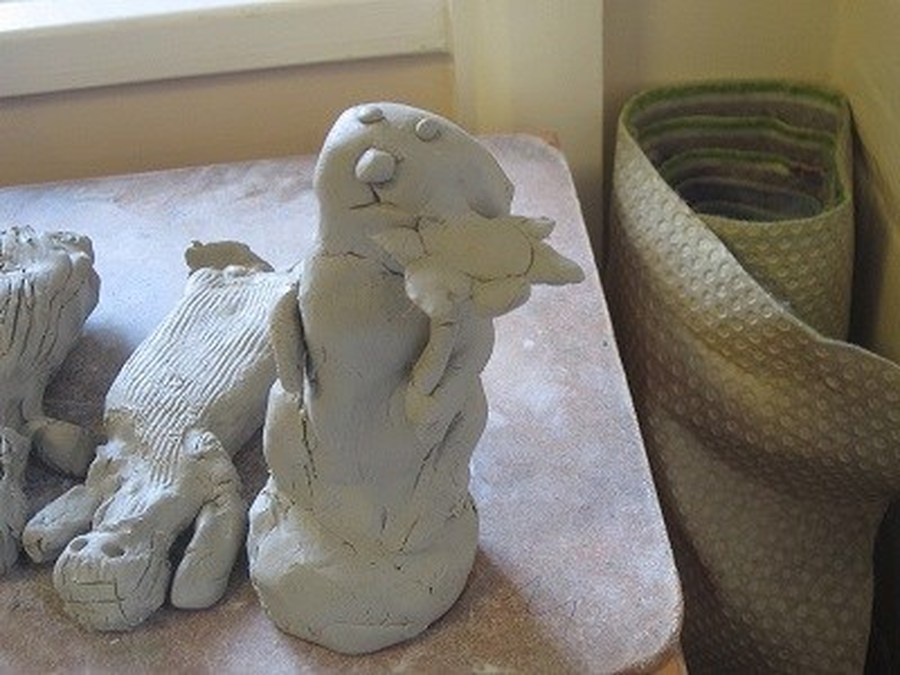 School Choir Sing at Westbury House
The School Choir were invited to sing Christmas songs and carols at Westbury House in West Meon. They sang beautifully and really enjoyed the experience.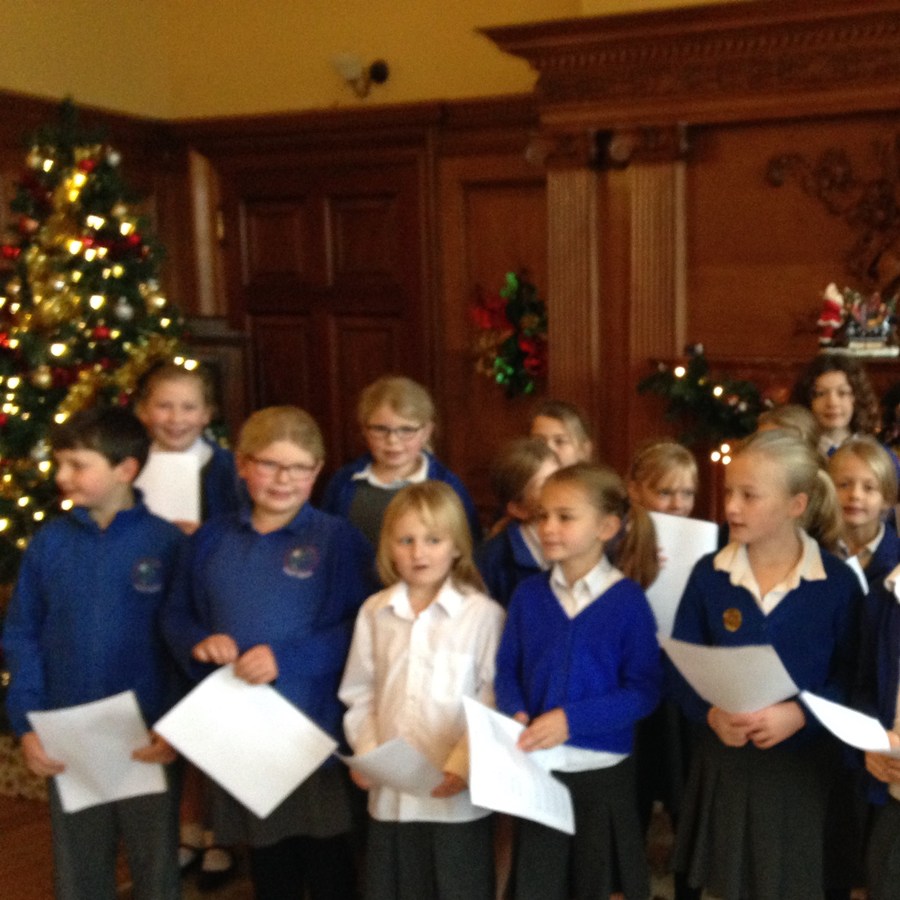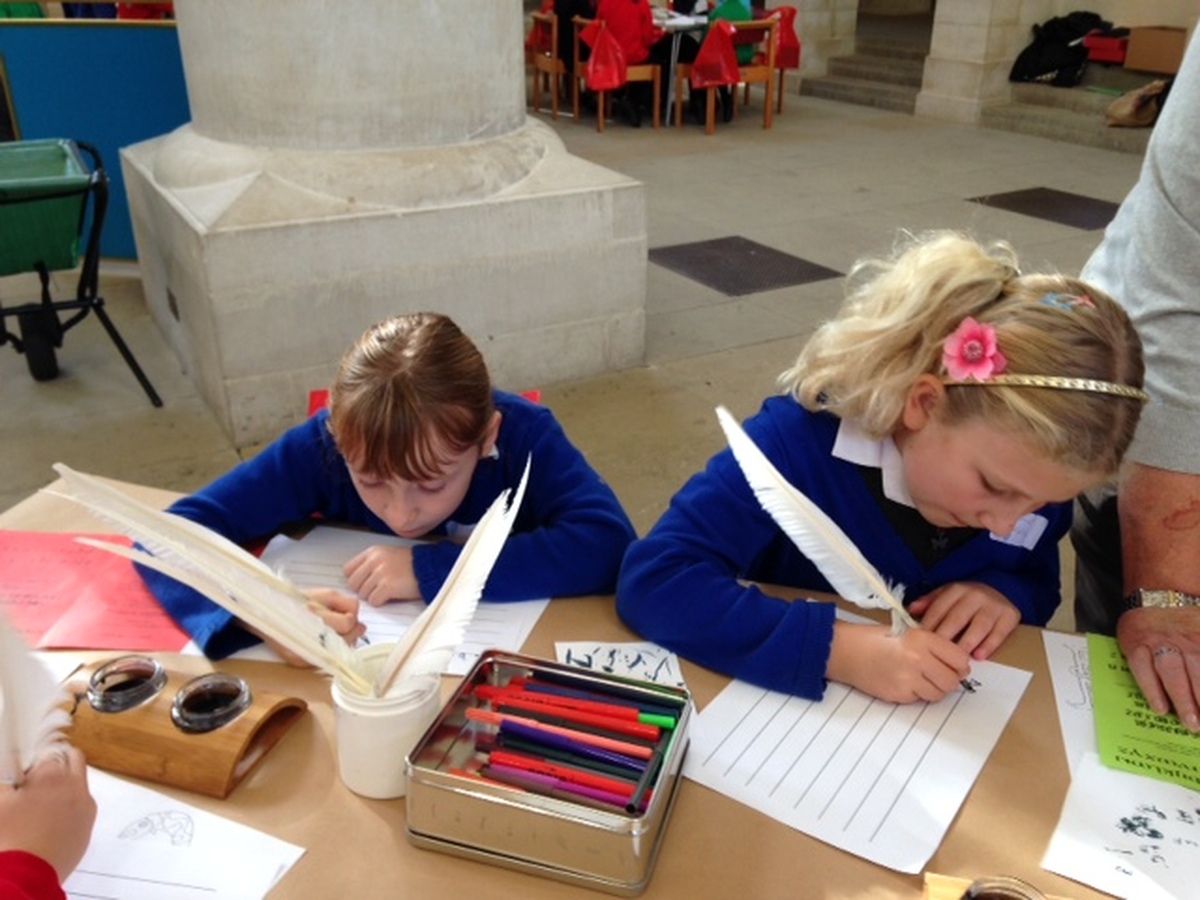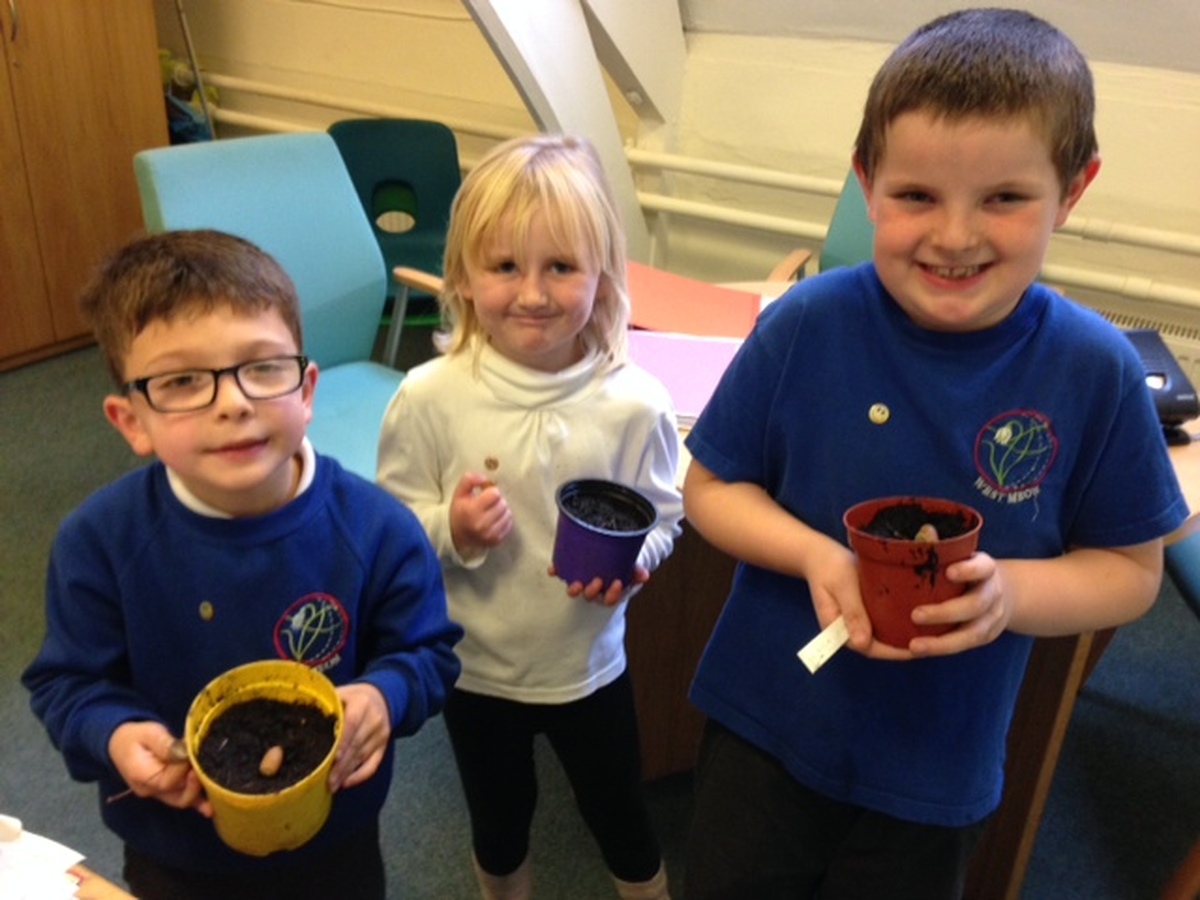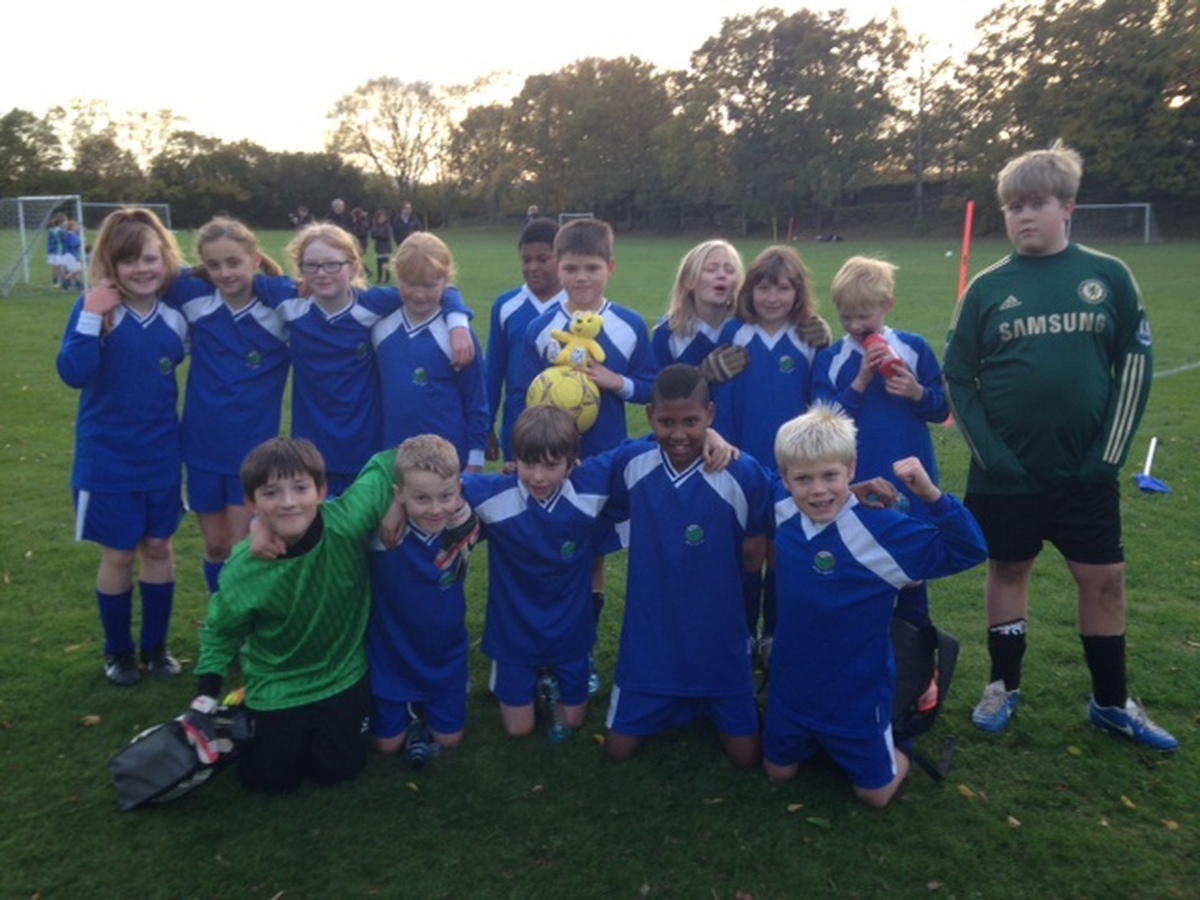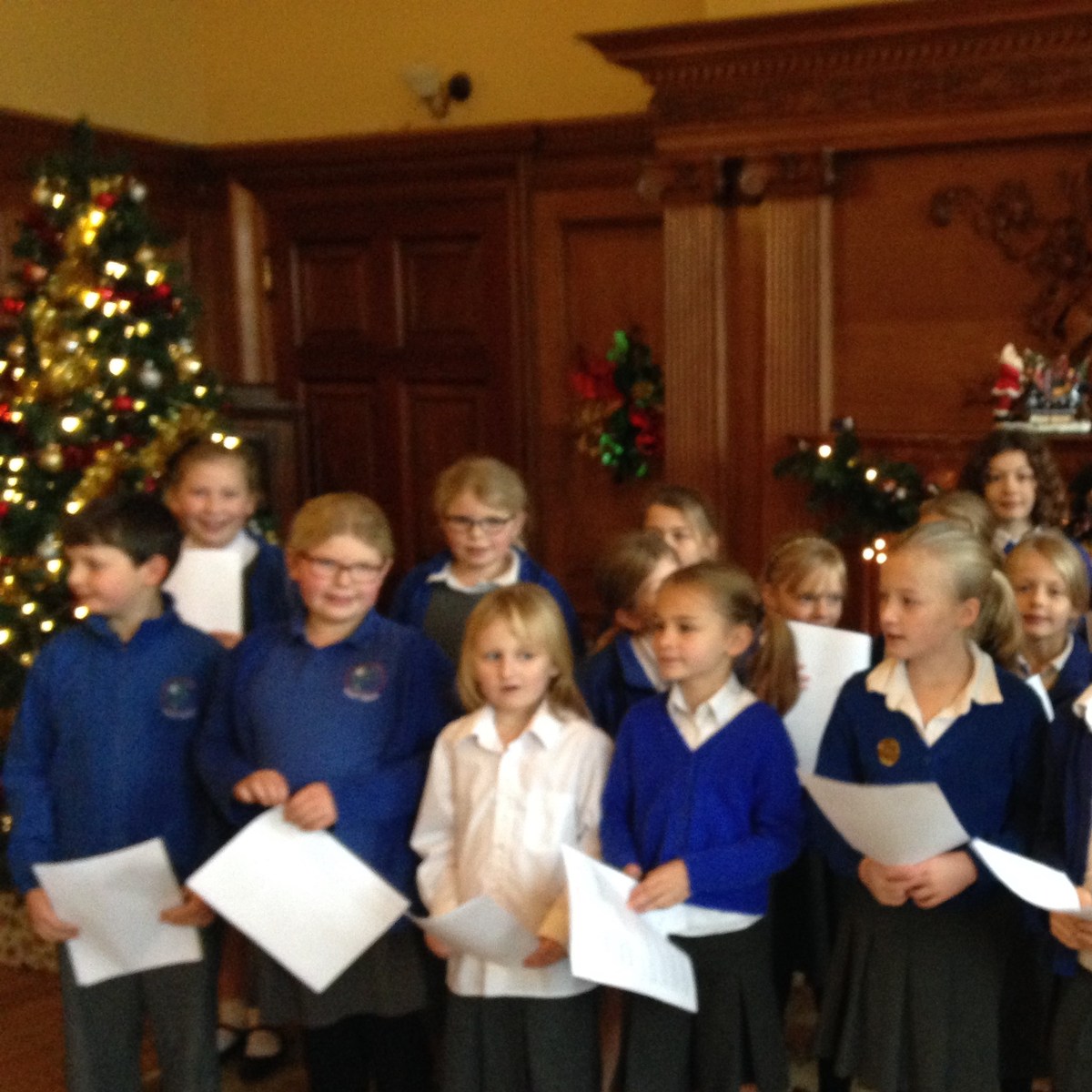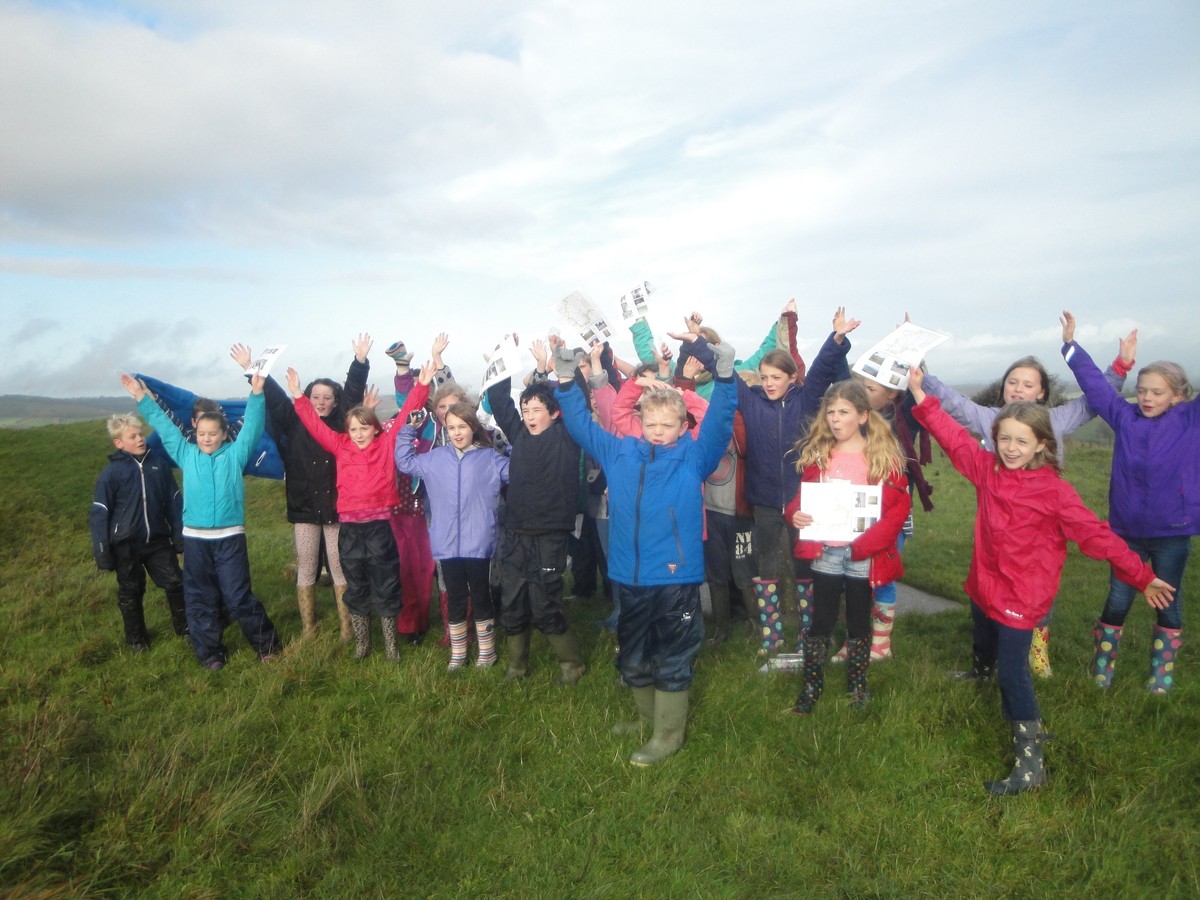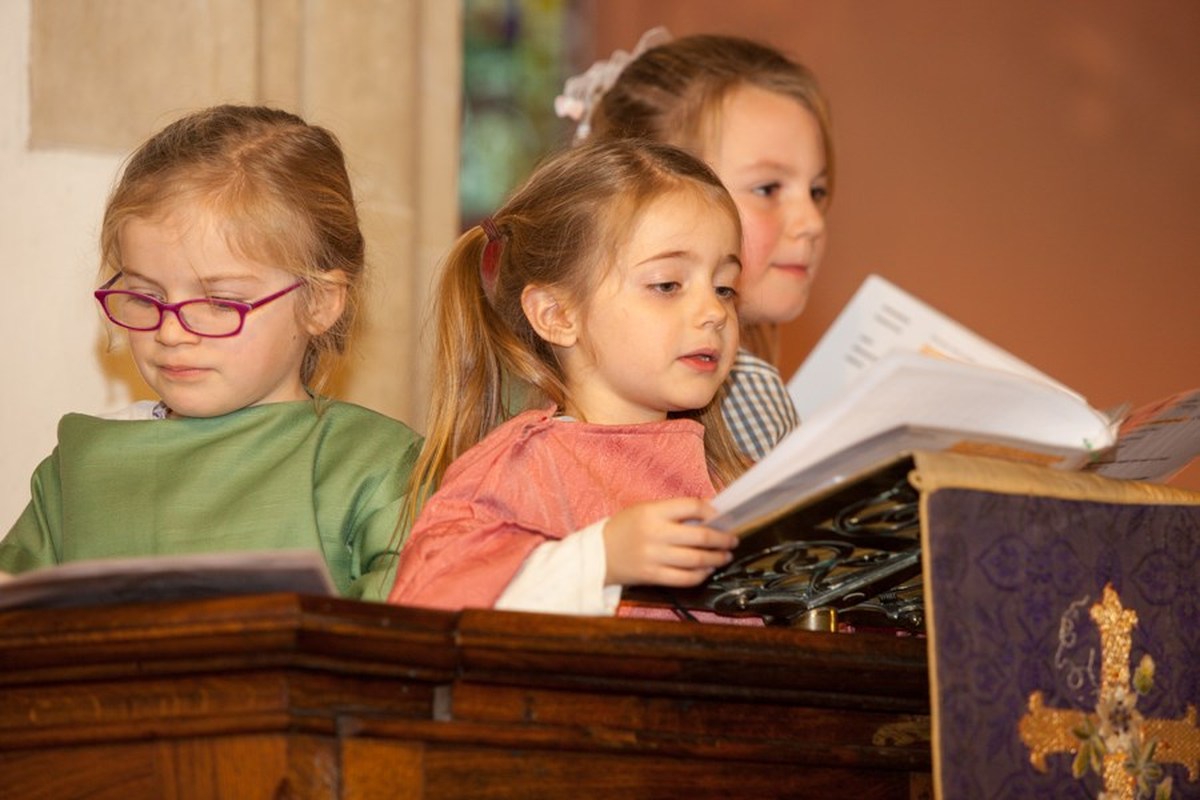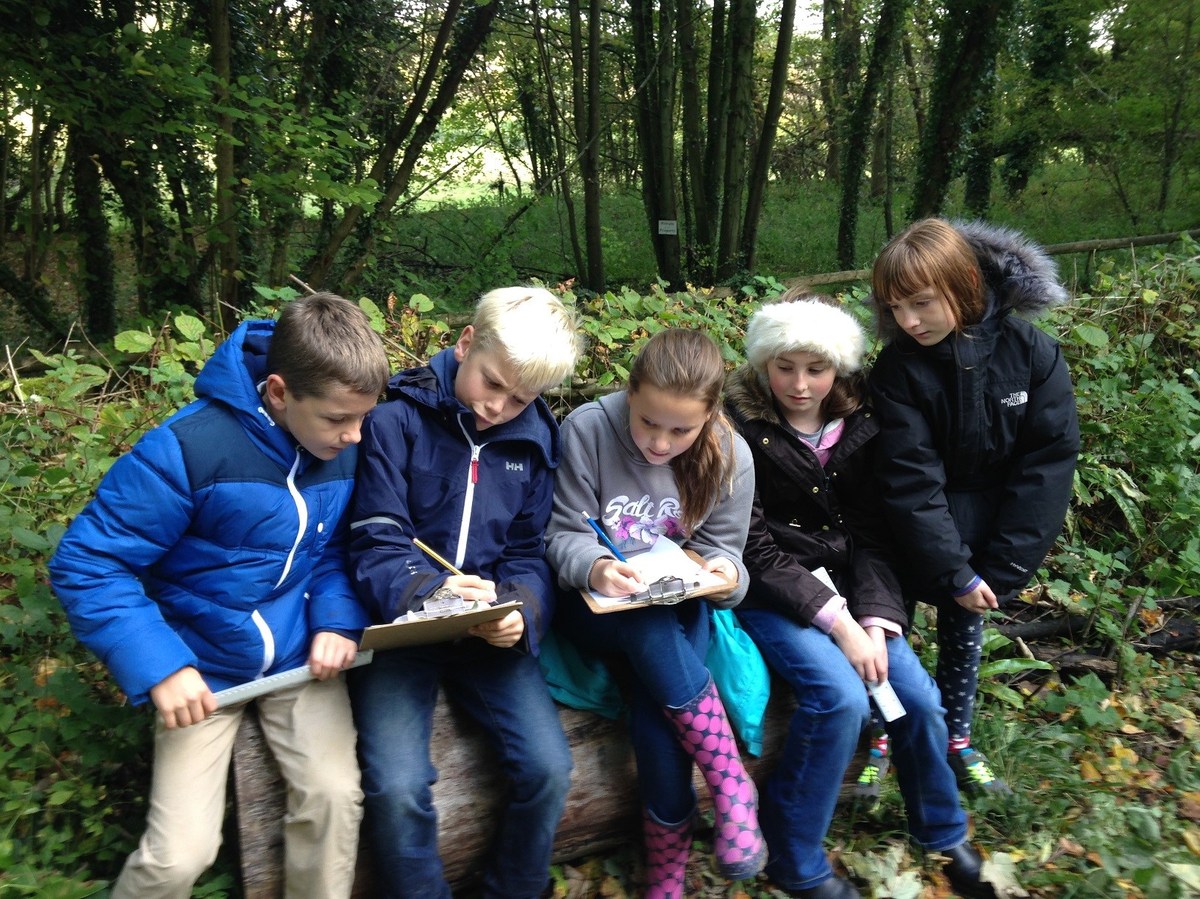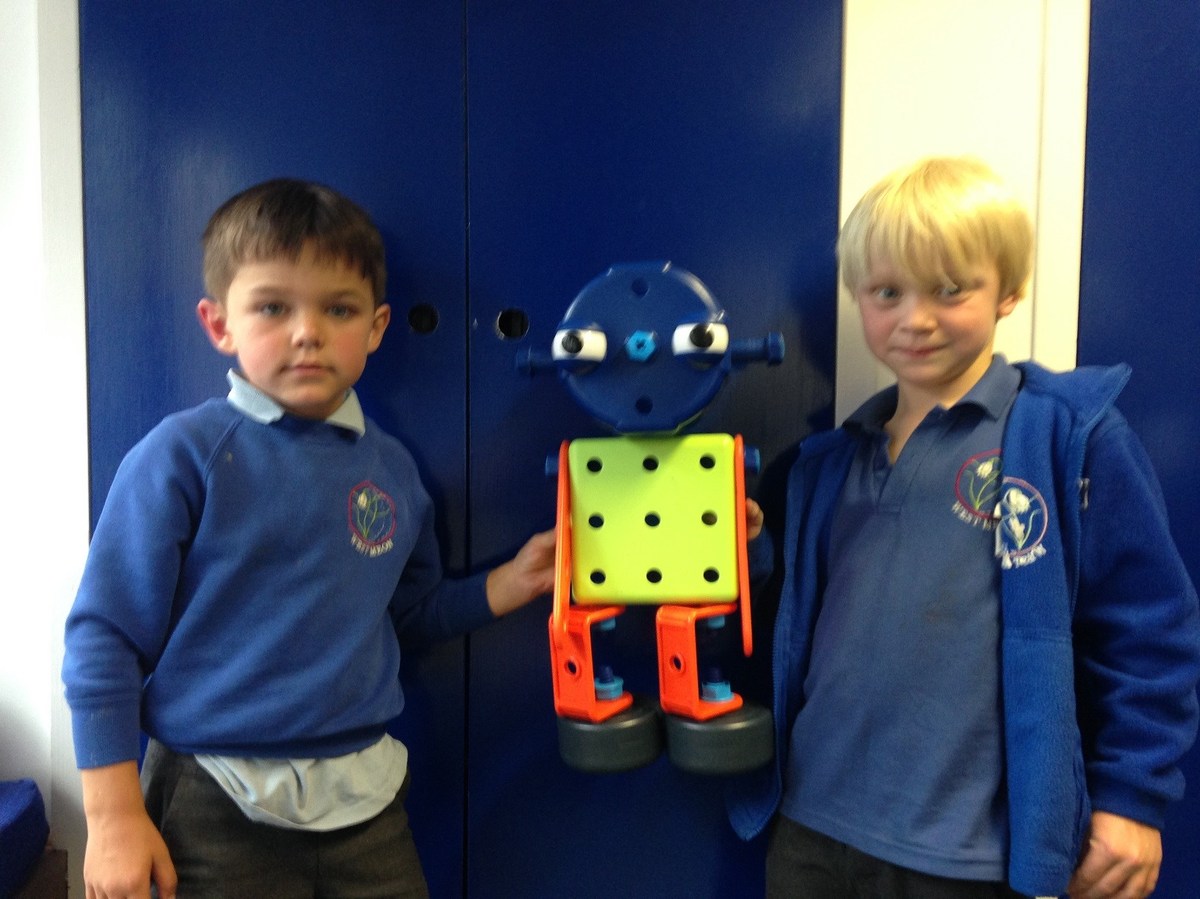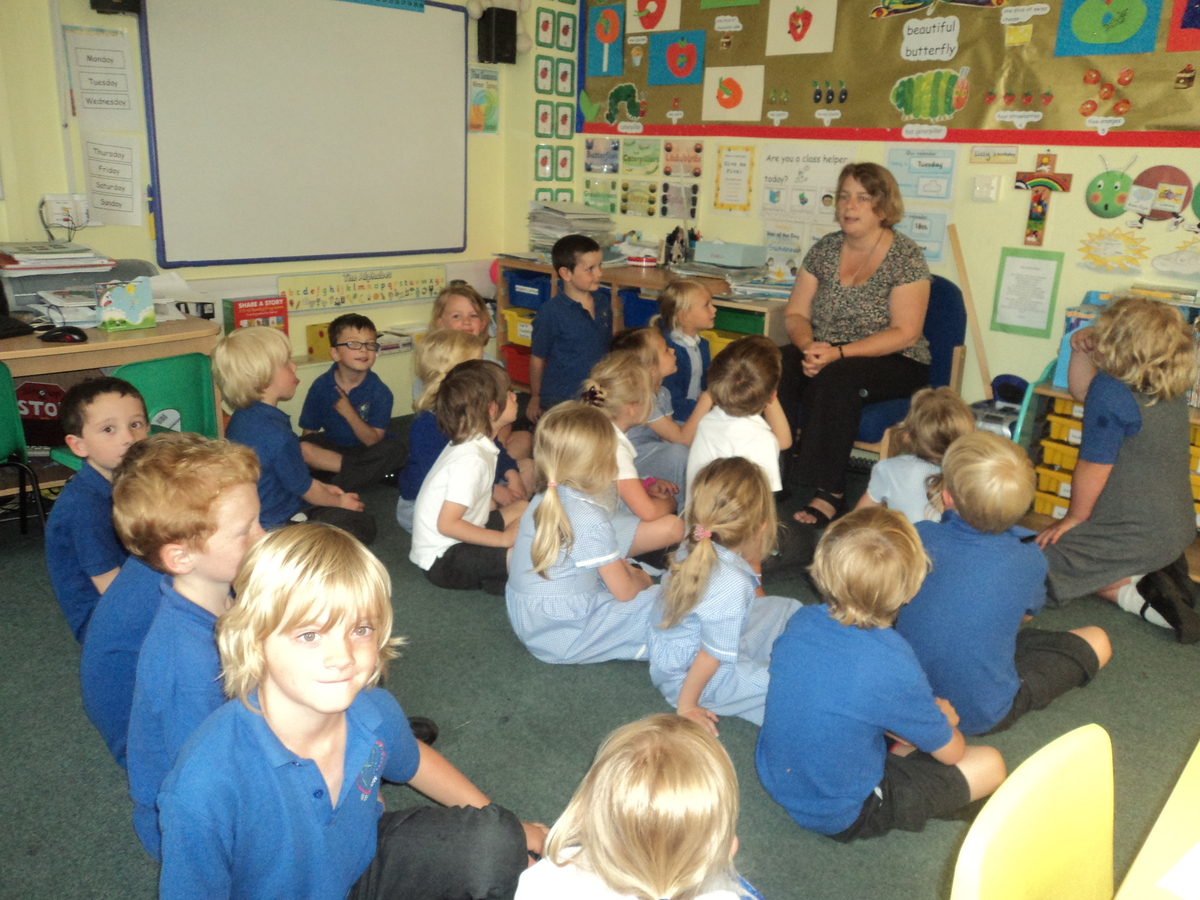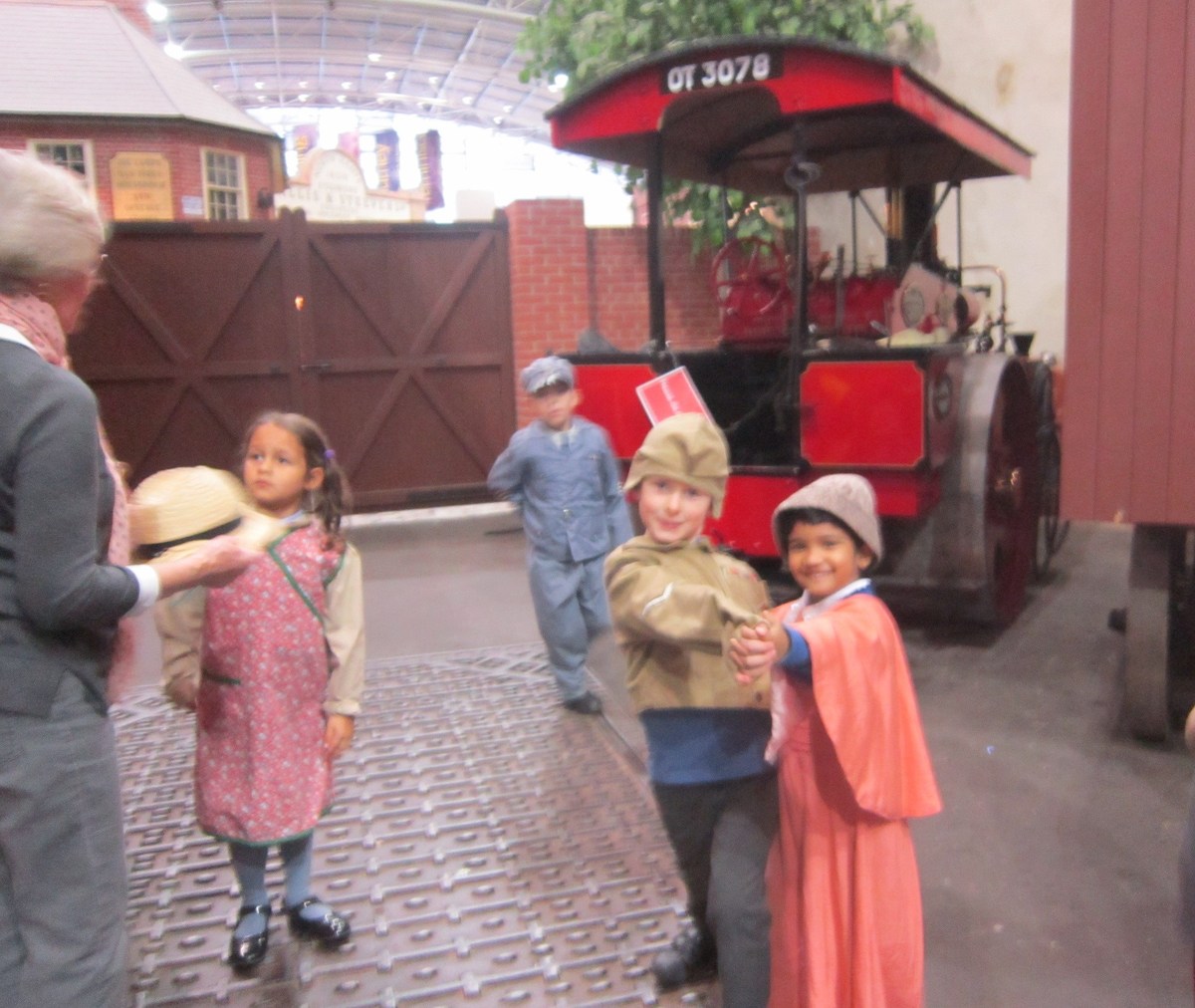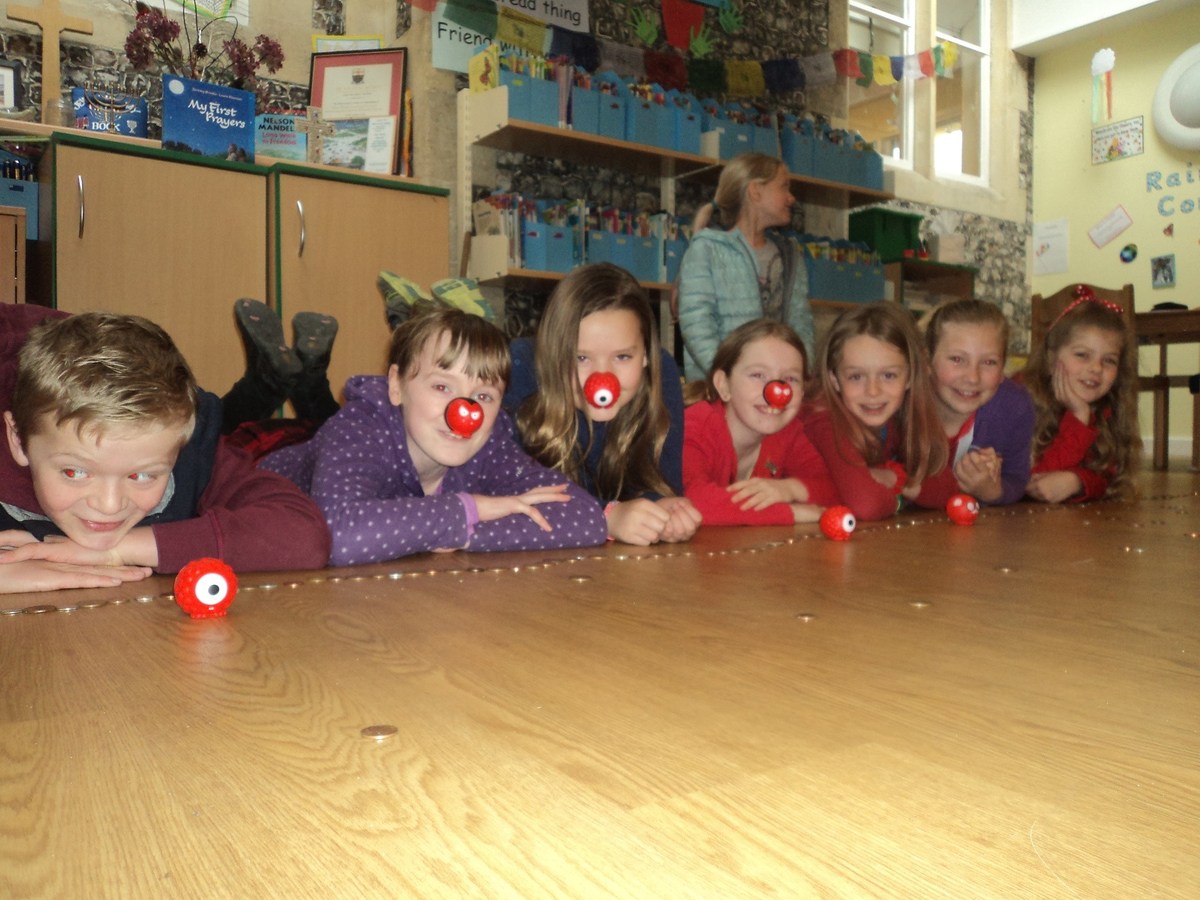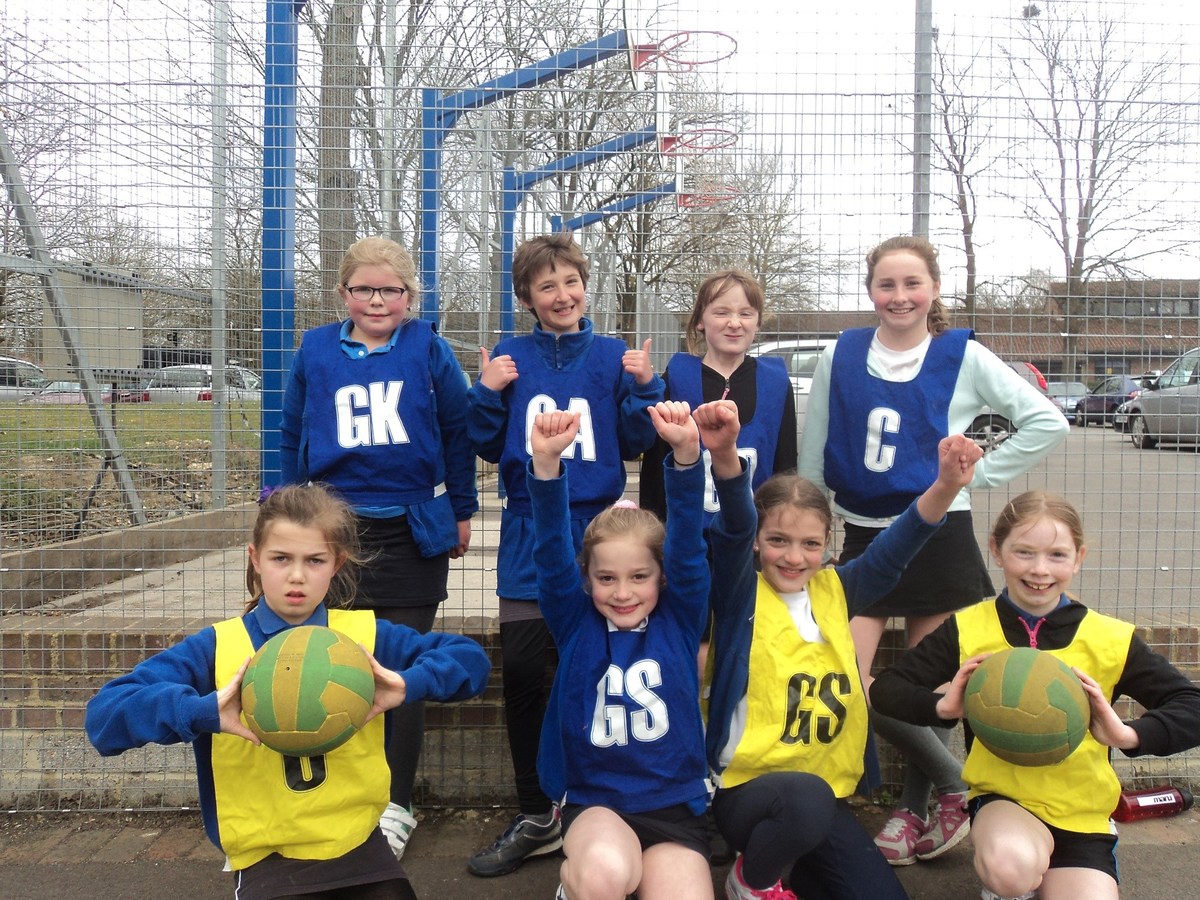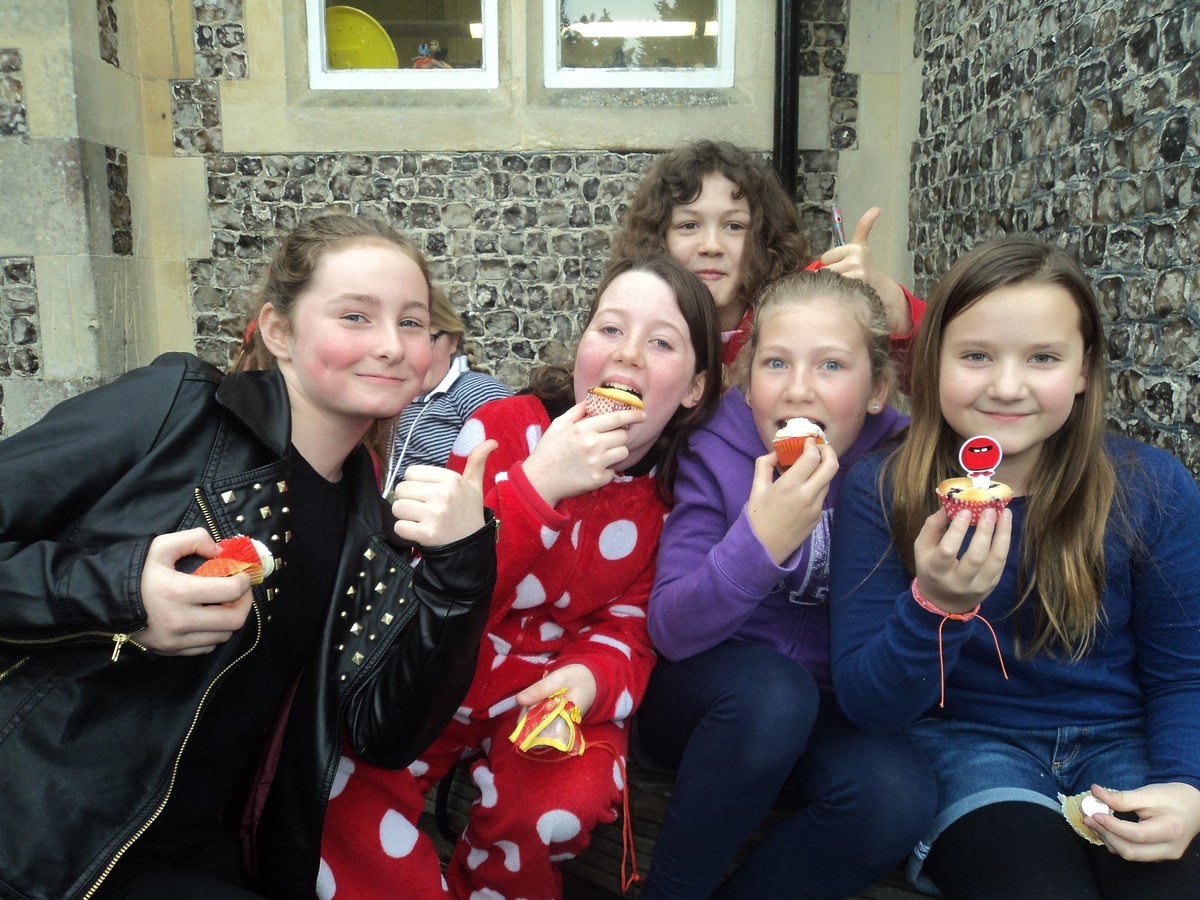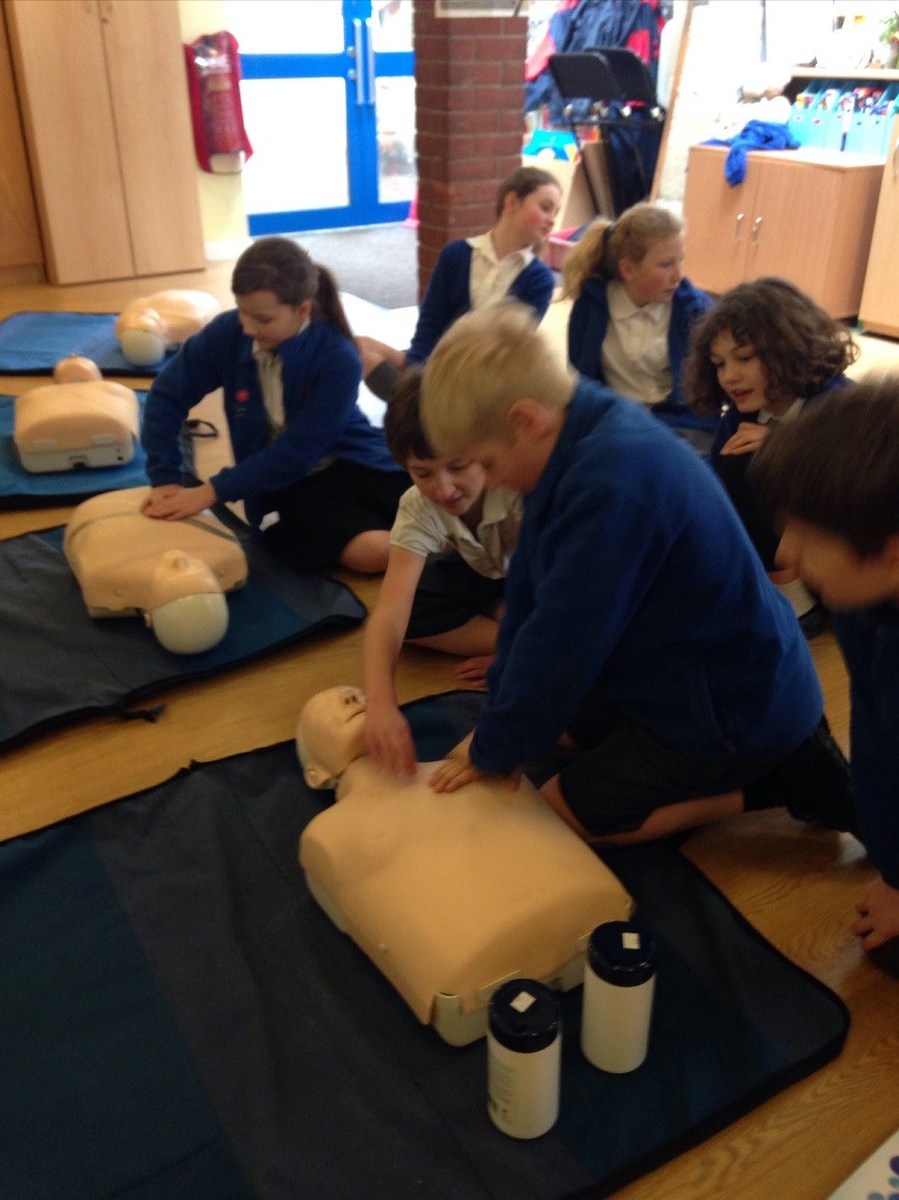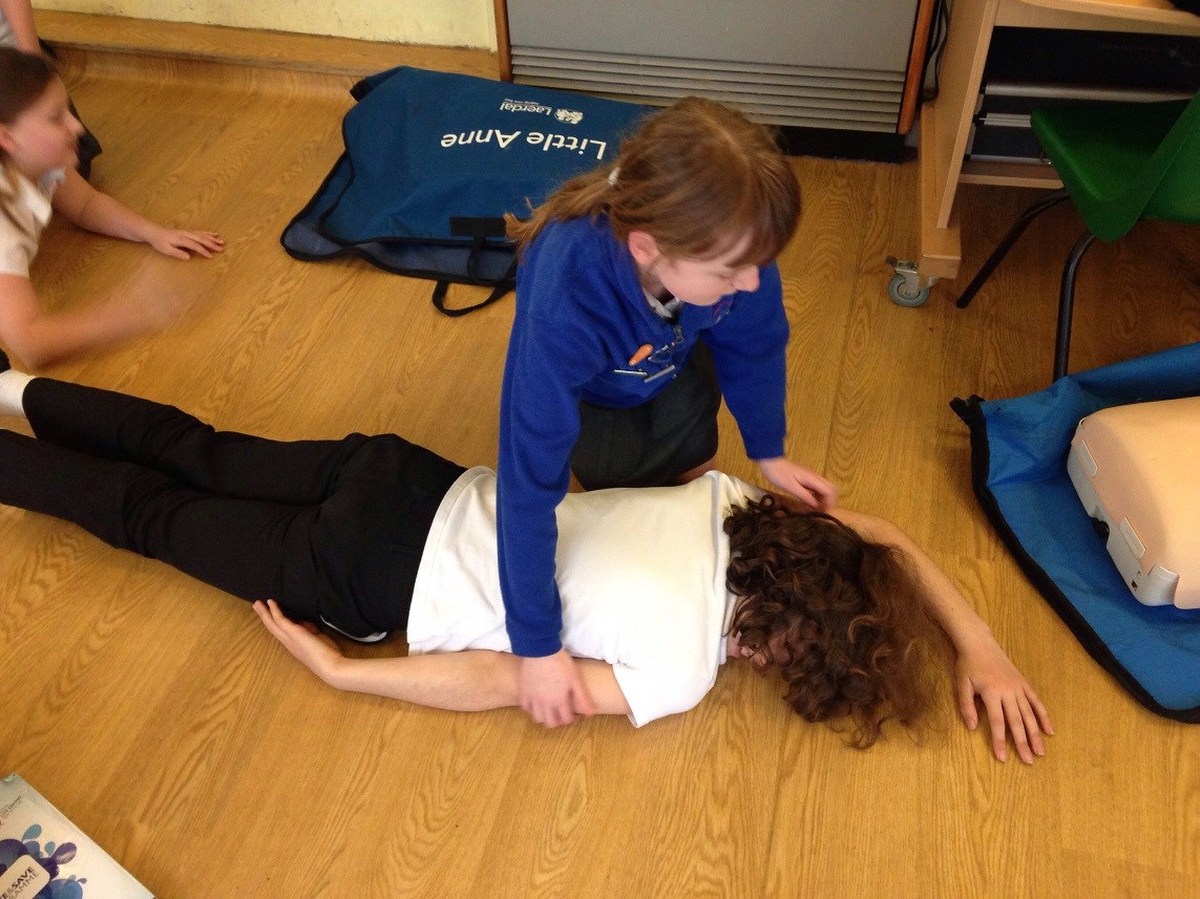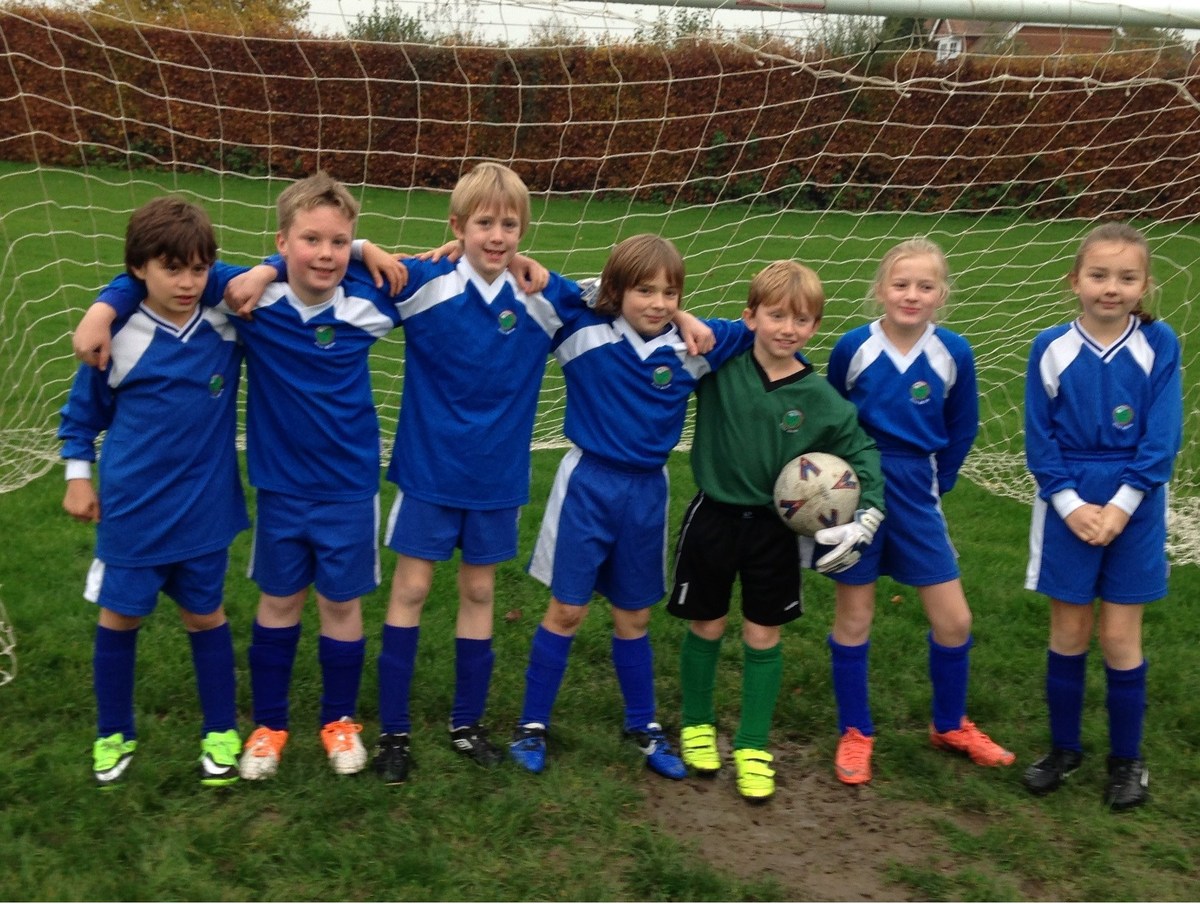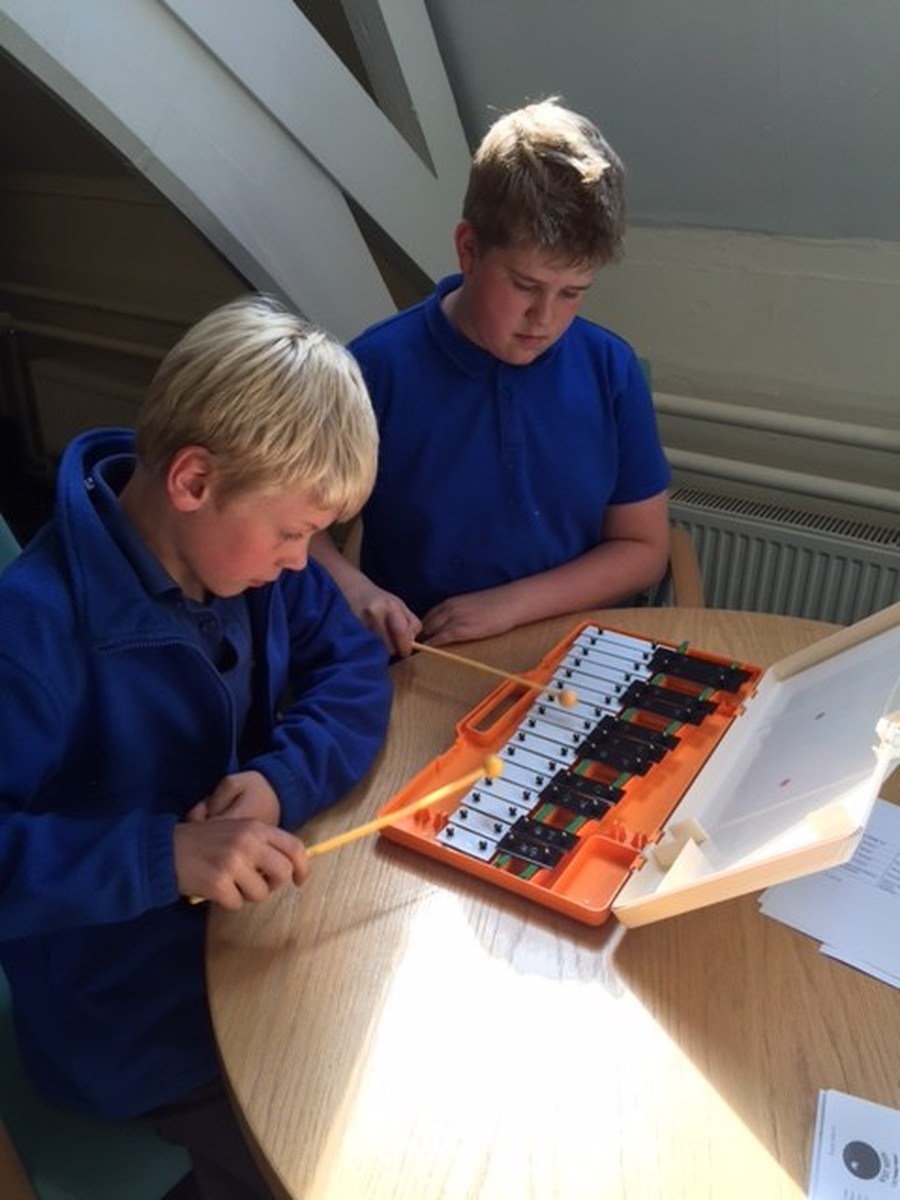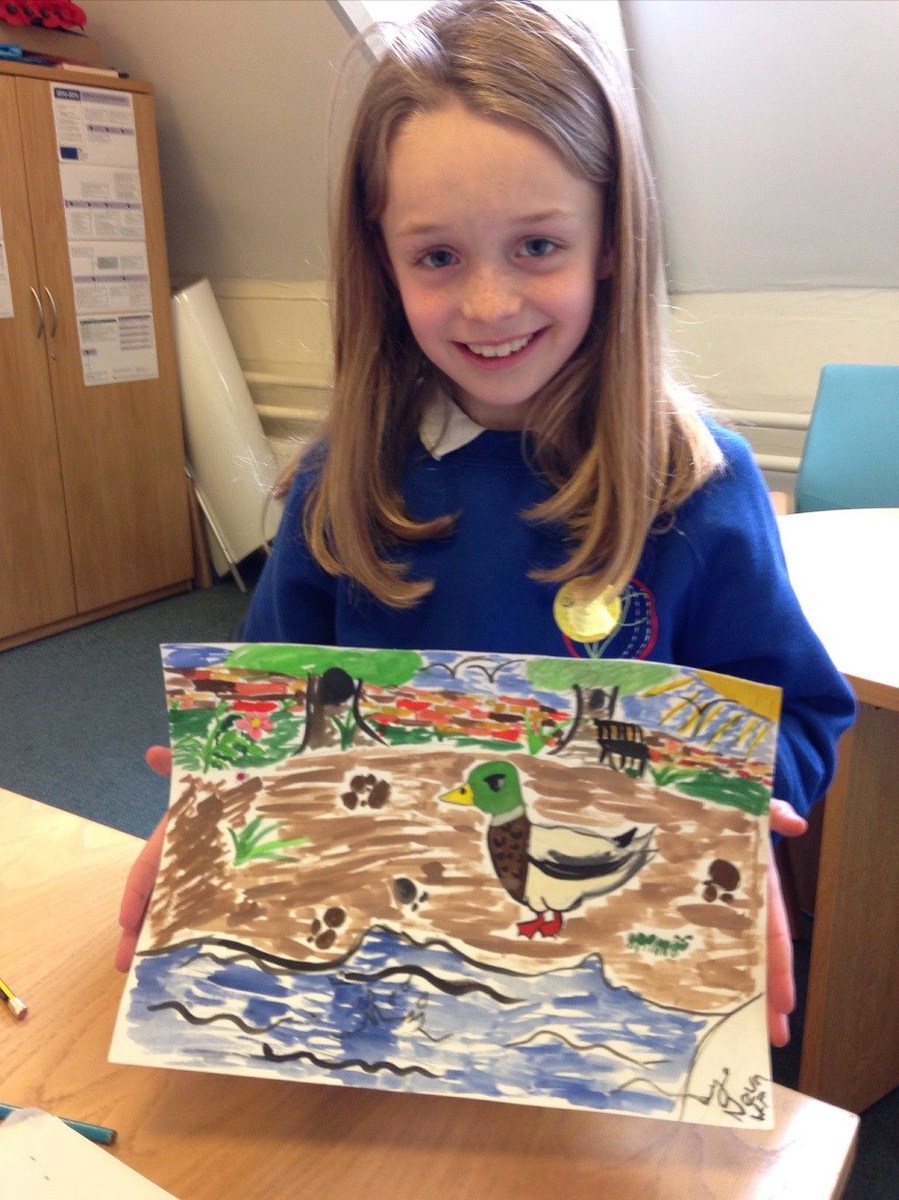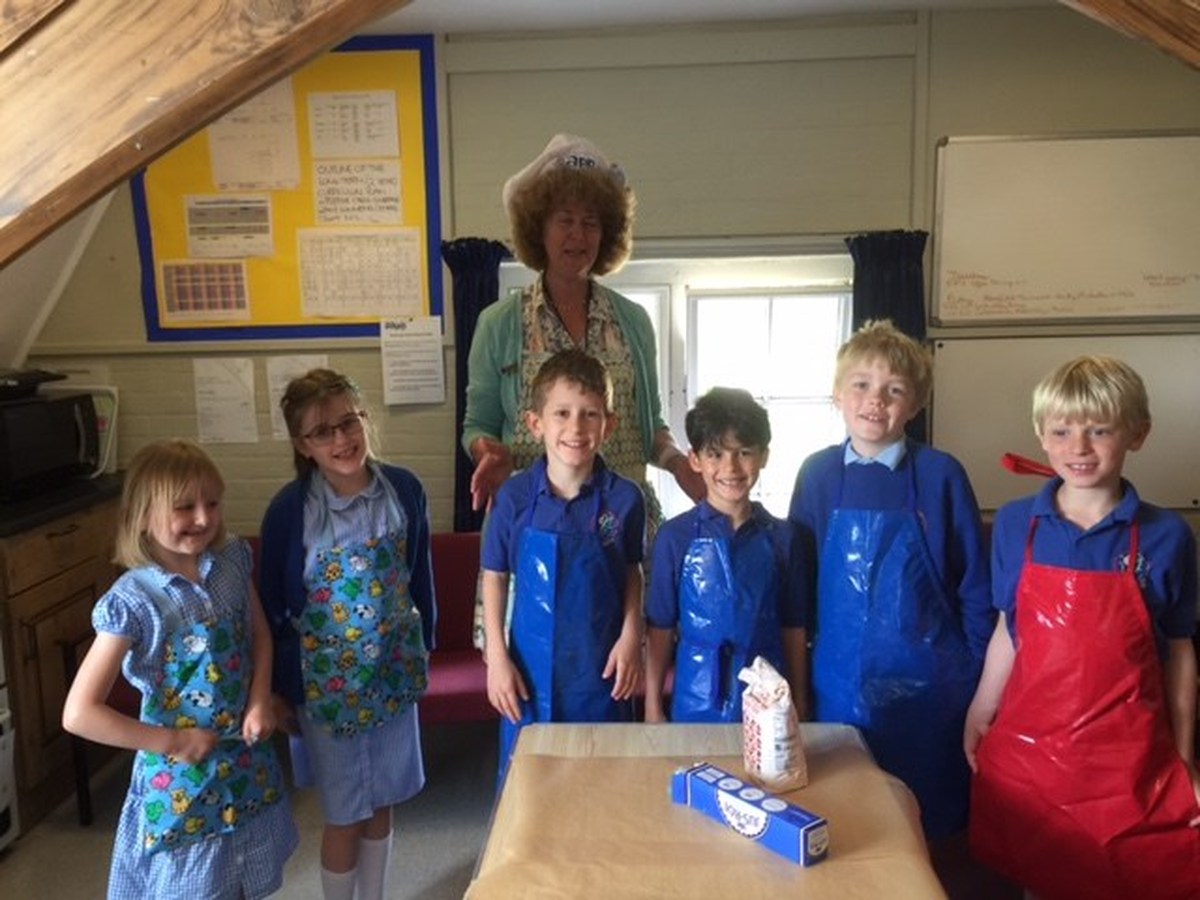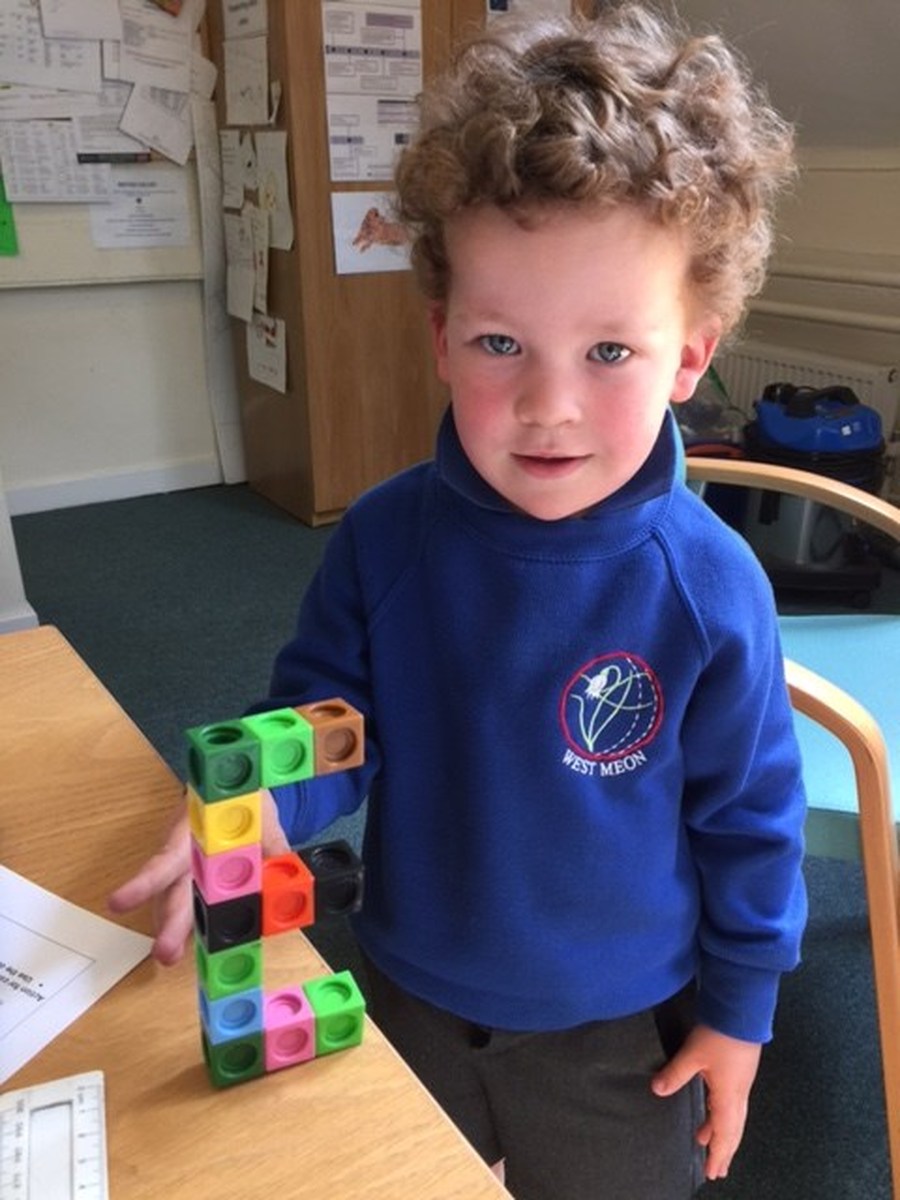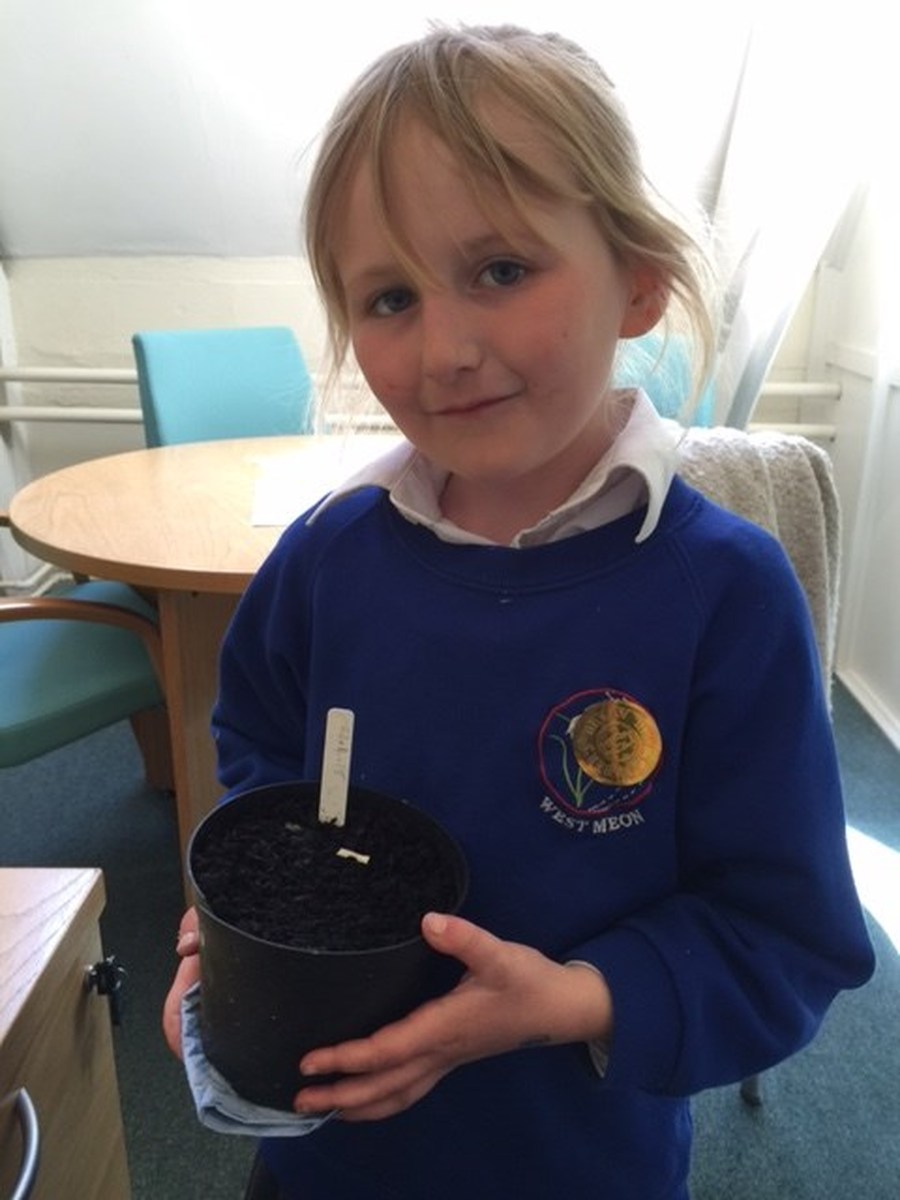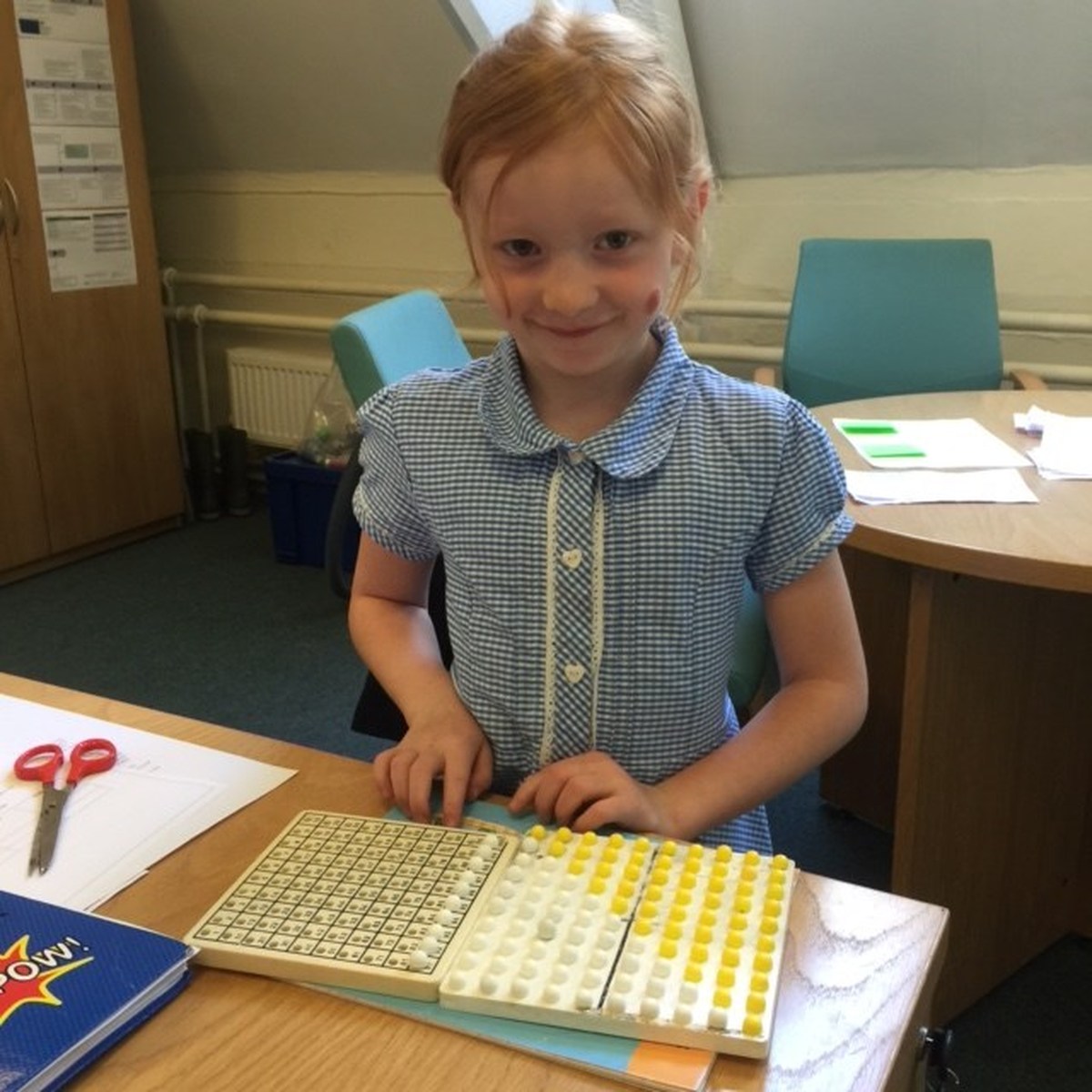 Ceilidh Dancing
Mrs Burgess took a group of children from Class 2 to an afternoon of Ceilidh dancing at Bishops Waltham School. There were other schools taking part and a huge amount of fun had and some great dancing! For more pictures click on the picture below.
Egg Rolling and Decorating
The annual egg rolling and decorating competitions took place on the last day of the Spring Term. It was as ever great fun with everyone taking part and having a great time. There were prizes for the Best Decorated Eggs and the Furthest Rolled Eggs. For more pictures of the fun click on the picture of one of the winning eggs!
Stone Soup
Class 1 had a lot of fun making 'Stone' Soup with Mrs Ripper. Click here to see some more pictures.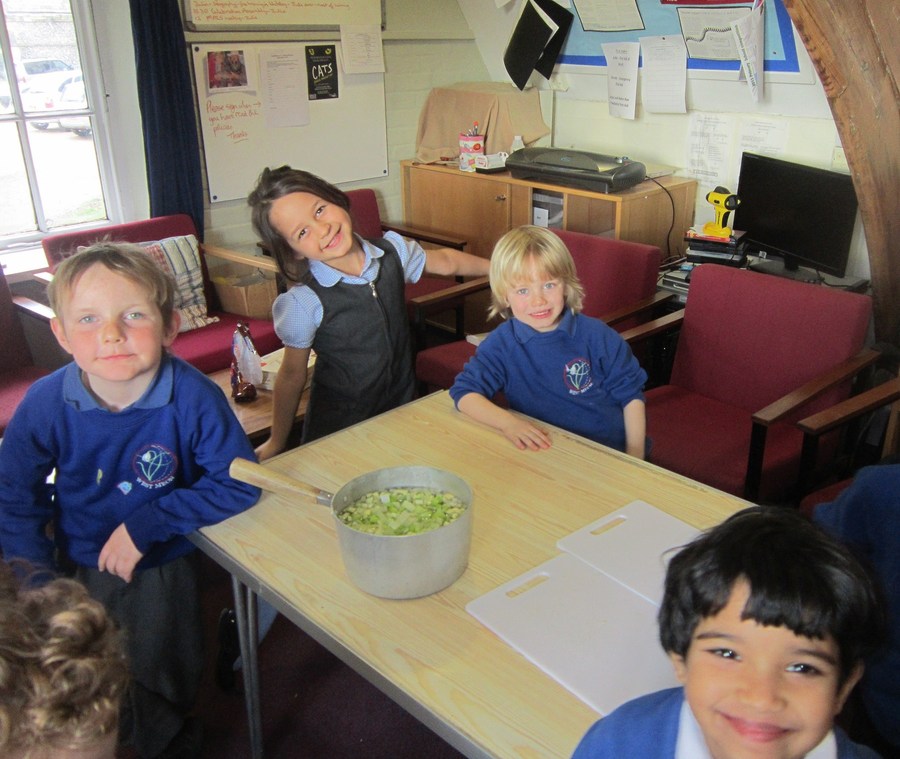 The Inkeeper's Breakfast
At the end of last term Class 1 produced a brilliant nativity play, with Classes 2 and 3 helping out with the music and singing. To see more pictures, please click here.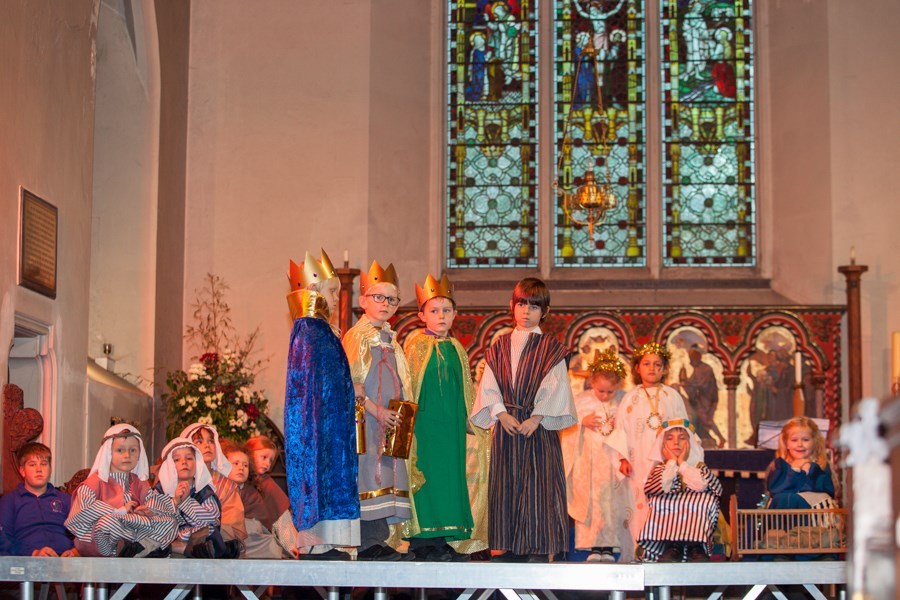 About Our School
Click here to see a Powerpoint presentation all about our school. This has been made by two of pupils.
Fairthorne Manor
Year 6 had a fantastic week at Fairthorne Manor. They took part in many exciting activities, challenging them both physically and mentally! For a selection of photos please click on the picture below.
Tennis Tournament
Yr3 took part in a tennis tournament. Displaying some excellent skills on the tennis court all played really well. Well done Yr3! For more pictures click on the picture below.
Some of the children in Year 5 & 6 are enjoying working towards their Bronze Lifesaving Award with Dave at Bedales School. Click here to see some pictures.
Milestones Museum
Class 1 had a fantastic trip to the Milestones Museum in Basingstoke, they enjoyed playing games and dressing up in 'old fashioned' uniforms. Click here to see more pictures.