We still have a few places available for Year R joining September. If you haven't decided on a school for your child please feel free to give us a ring and make an appointment to view our school and we will be happy to show you around
Did you know that as well as the Events Feed showing upcoming diary dates, we also have a full years calendar? Take a look at this under the Parents Tab.
Welcome
Welcome to West Meon C.E. Primary School, where every child learns to be respectful, independent, resilient and strives to do their best.
Our parents feel that their children are 'happy and settled with an excellent preparation for their future education and a great start in life.'
As a church school, the children's spiritual, moral, social and cultural education is implicit in everything we do and our curriculum is fully inclusive.
High standards in our community are supported by strong pastoral care from committed staff, governors and parents working together as a team.
'The school is a caring community that values every pupil.'
OFSTED 2016
Julie Kelly
Headteacher
Take a look at our video showing our children, parents, teachers and staff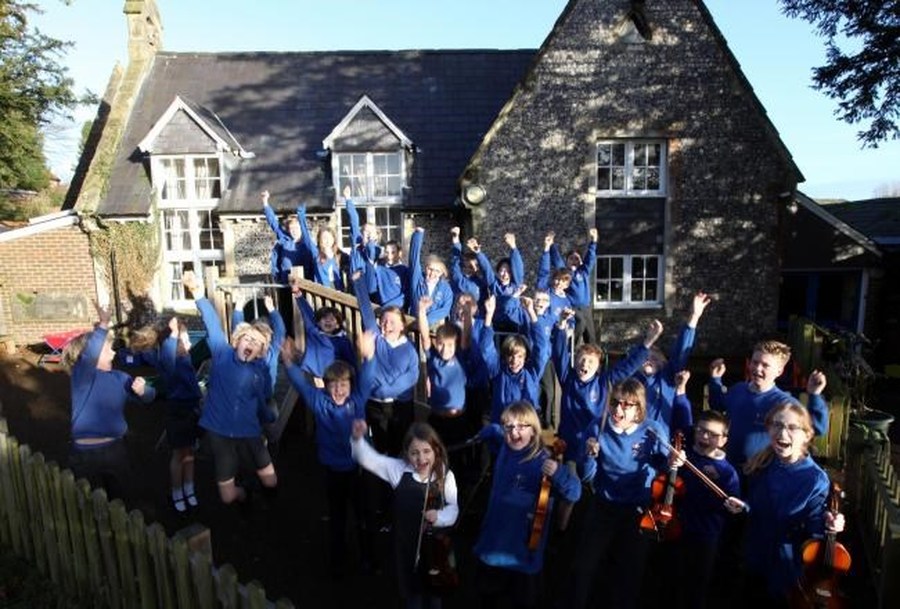 Hello,
I'm Bertie. I have been looking for a new home for a number of years as my old home was getting too busy with cars and people. I am a quiet gnome who enjoys peace and tranquillity. As I was wandering around Hampshire looking for a new home, I happened to hear about a new mystical place where children and the local adults were developing a piece of land solely for nature. I had to see this hard work for myself, so I wandered towards the special area. As I arrived, I could see a fence had been put up, a wonderful path had been built using the resources already in the area and some benches put in so that I could enjoy the view.
One special day, last summer, I watched when lots of people came to visit the area, have a picnic and then completed a strange ceremony where they cut ribbon and named the area, the Nature Station. After the people had left, I chatted to the other locals, in particular Robbie (I believe some of you have met him) and decided that the Nature Station would become my new home. We are all so excited about the future in our new home. As you know I like peace and quiet so if you do visit, and are so very, very quiet you may see my front door, but only if you are very quiet!
I have been interested in getting to know more about the school which is involved in the Nature Station. What better way to find out information about the school than visiting the website. There are some wonderful photos on there, as well as lots of useful information.
Can you see which pages I have visited? I have left my photo on each page so you know I have seen it. I have left my photo on 16 pages. Record where you saw me and then hand in the answer to the office. There will be a prize for the person who finds every page I have been on!! If there is more than one person who has the right number their names will go into a hat, the winner will be the first name pulled out of the hat.
Latest School Calendar 2016/2017 Events
Parents Forum

28

Feb

2018

9:00 am - 10:00 am @ School Assembly Room

Y5/6 Dodgeball Perins School

28

Feb

2018

3:45 pm - 5:30 pm

World Book Day

01

Mar

2018

Swimming at Bedales - Group 2

02

Mar

2018

1:00 pm - 3:00 pm

No Art/Chess Club or SATS Club

05

Mar

2018

3:30 pm - 4:15 pm
Latest News
West Meon Church Of England Voluntary Controlled Primary School News
News Page »