Nature Station
"At the northern end of the Meon Valley Trail lies the remains of the old West Meon station. But it's been a long time since railway trains steamed this way. Now in 2017 a new future looks likely, for part of this site will soon be turned into a Nature Reserve for children"
Our school worked very closely with the Western Area Volunteer Rangers and Hampshire County Council since September 2016 on this project. It all started when we asked if the children would be allowed access to the derelict station site as this had green spaces that were unused and neglected. We want to encourage the children to use the space outside as part of their on going "Outdoor Learning".
The site has now been cleared and converted into a mosaic of habitats complimented by a winding path which has now become a nature trail.
Russell Cleaver from Western Downs Volunteer Rangers said:
"It is rare and very satisfying for volunteers to be involved in a school's project especially from it's early creation right through to completion in a single year".
During the Summer Term of 2017, we asked all the children as part of their homework, to create a project about how the West Meon Station evolved into a Nature Trail. They could either do this in the form of an essay, art work or a collage. In addition, they had to think of a name for the Nature Trail. The winner would have a plaque showing their name and the new name of the Trail.
On 26th July, after our Leaver's Service, all the children, staff and parents went to our new Nature Trail for a picnic. The winner of the competition was announced as Finley Canaway, one of our Year 1 children. He named the trail "Nature Station". Our children regularly use the Nature Station. Take a look at some of our fantastic photos here.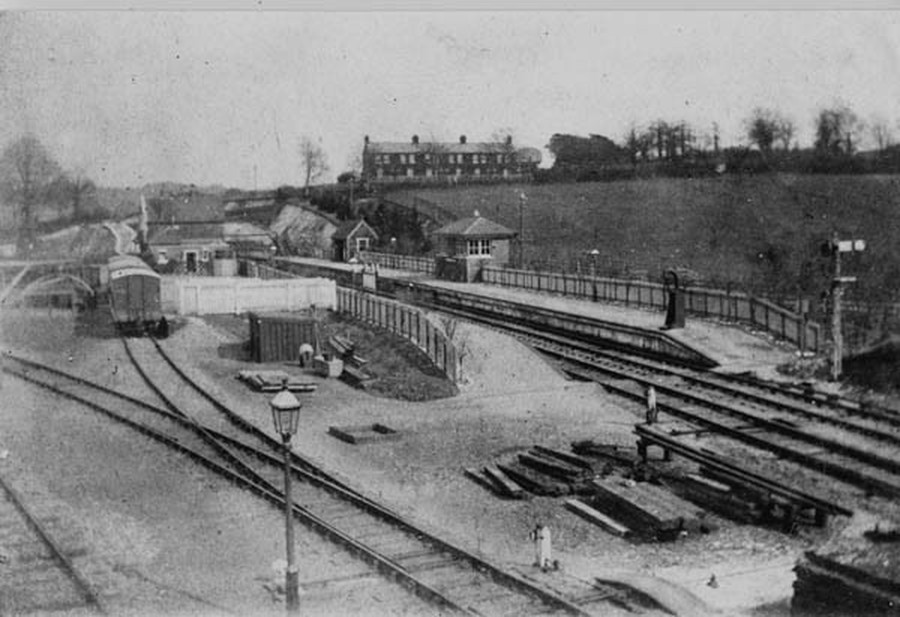 The photo above shows the cattle yards at the station. The cottages at the top of the photo are still there and everything you see in the foreground is now part of the Nature Station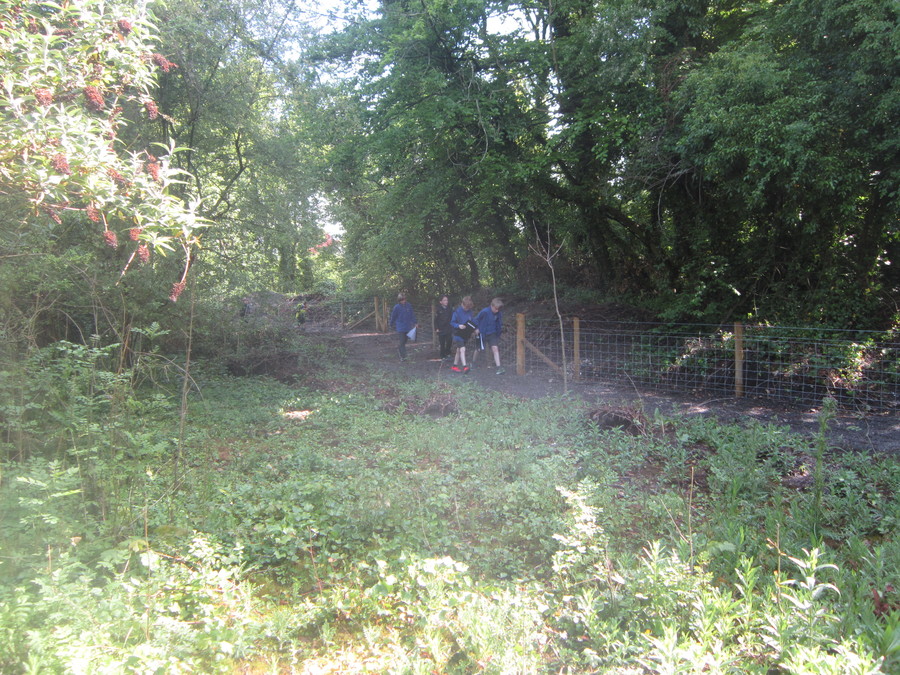 And this is how it looks now ....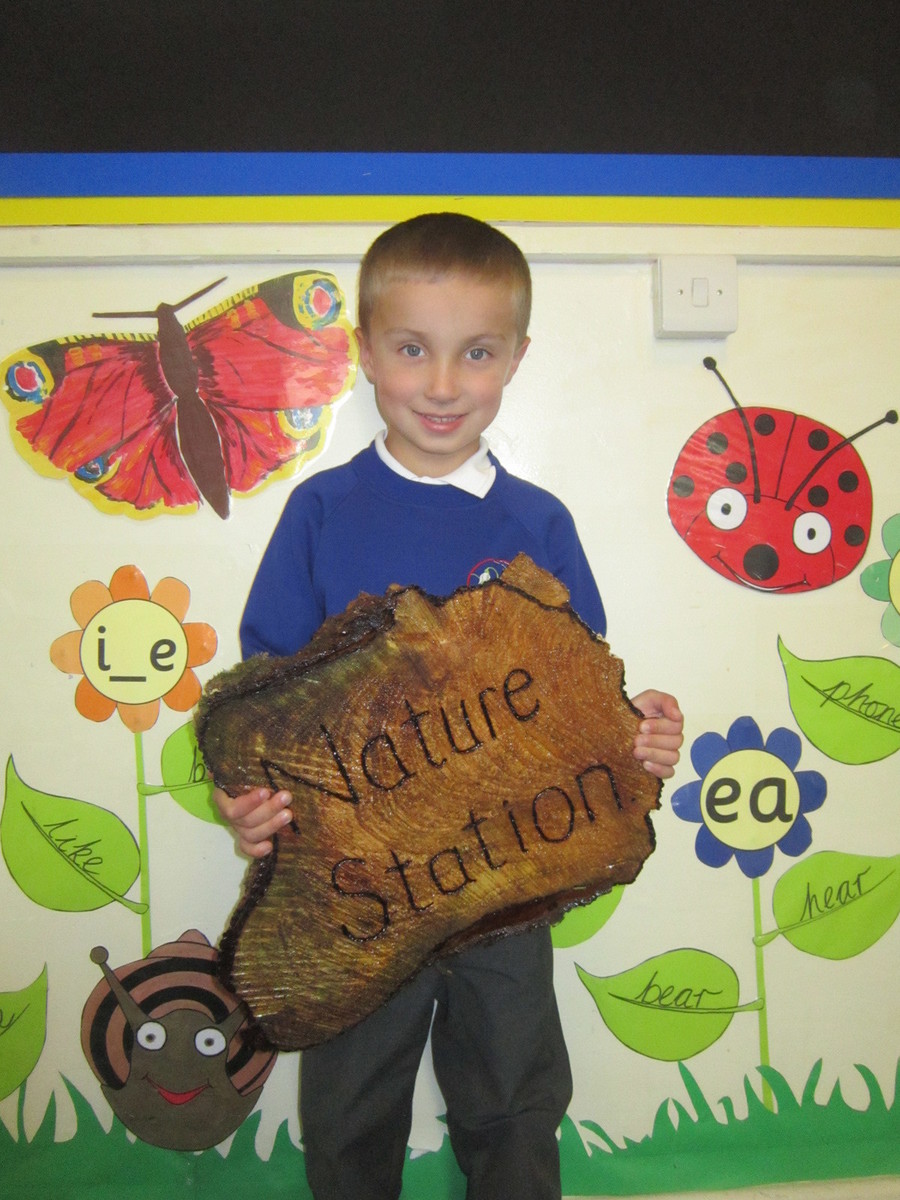 Finley Canaway holding the plaque. He won the competition to name the new nature reserve "Nature Station"