School Vision
West Meon C of E Primary School is a friendly, vibrant village school set in the heart of our community. Our objective is to provide an inspiring environment where the children feel happy, safe and valued.
Working in partnership with parents, Governors and the local community, we aim to offer the best possible education for our pupils. This is delivered through excellent teaching and supported by a broad, rich curriculum. Our core Christian & British values of Respect, Courage and Creativity, are embedded into every aspect of school life.
We value each child as an individual and support them to achieve their full potential, through academic and personal success. We actively encourage our children to develop their skills, gifts and talents in all areas of the curriculum.
Our ultimate aim is to provide a safe, happy and caring atmosphere in which all children can learn & flourish, preparing them for the next chapter of their education.
We follow the National Curriculum and we support that with the ideas that come from Howard Gardner's 'Five Minds for the Future', to ensure that our pupils will be confident and contributing citizens in a world which is rapidly changing.
Our basic aims are for our children to be confident, creative and independent learners demonstrating resilience, responsibility and respect. Happy children, embracing learning and striving to do their best at school and beyond.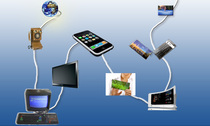 The Synthesizing Mind
Understanding
Every child is taught to take information from varied sources, understand and evaluate that information objectively and put it together so it makes sense to themselves and others. The children will be able to make sense of facts presented in many forms, so that they can see the big picture in their future jobs and in life in general.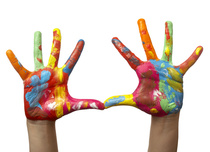 The Creating Mind
Every child will be encouraged to put forward new ideas, pose unfamiliar questions, try new ways of thinking and arrive at unexpected answers. We will maintain creativity alongside requirements of specific learning so they are given opportunities to 'think out of the box'.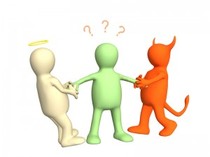 The Ethical Mind
Knowing Right from Wrong
Every child will be taught to think about their actions and the needs of other people, so they realize the consequences of the impact of the individual on society as a whole. They will be encouraged to look beyond self-interest and how as citizens they can work unselfishly to improve things for everyone.
They will learn that in an unselfish world you benefit from people doing right by each other.
Every child is taught to have the ability to focus, study and also develop a deep knowledge in areas that particularly interest them. Through adult guidance and support, both in class and specialist teaching, our children will have these study skills for life – setting their own targets, being self-motivated and excelling in talents which have been nurtured and encouraged.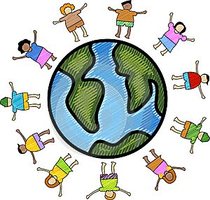 The Respecful Mind
Every child will be taught to notice and welcome differences between human individuals and between human groups. To try to understand 'others' and to work effectively with them. Now that technology has made worldwide travel and communication possible, the ability to understand and respect other people is essential.
Spiritual Development
Spiritual development relates to fundamental questions about the meaning and purpose of life which affect everyone. It is not dependent on a religious affiliation. As a Church of England school much of our children's spiritual development will come from the experiences they have through our relationship with the church.